Dance, leather nose!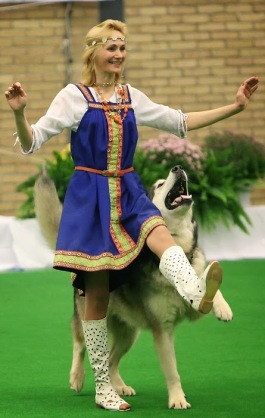 The possibilities are endless. Use your imagination to search for new shapes, but remember that your goal is to show your dog's grace, beauty and athleticism, and not do tricks or acrobatics. All movements must be natural.
Mary ray

Naturalness, aesthetics, creativity, unity with the dog - these are the fundamental signs of a relatively new, but such a spectacular and already beloved by many kind of sports with a dog - freestyle. Dancing with dogs, as they call it, provide an opportunity to learn more about your dog, learn to understand it and teach it to understand the owner.

Do you like figure skating or rhythmic gymnastics? If yes, then you urgently need to do freestyle with your pet. It is difficult to imagine a more highly artistic occupation with your beloved pet. And it is not at all surprising that this sport is developing so rapidly, because any owner would like to see how his pupil performs beautifully and gracefully various tricks. And here a couple of people — a dog develops harmoniously, and the handler, who guides the student, and the four-legged student himself learn to dance together, as a whole, musically and gracefully.And each pair turns out differently. It is unlikely that a massive phlegmatic Newfoundland should be forced to rush around the cynologist at an incredible speed, as can be seen, for example, with a border collie. Accordingly, the language of dance - a set of used elements - each will have its own.
Mary Ray - a talented trainer who first performed an exemplary freestyle dance, advises making such a composition that will help focus on the dog, not the conductor, but the movements of the handler must be musical and aesthetic. Mary herself works with two dogs at the same time (border collie and sheltie), their performances are colorful, dynamic and very well worked out. Worth watching only one of them to fall in love with this art.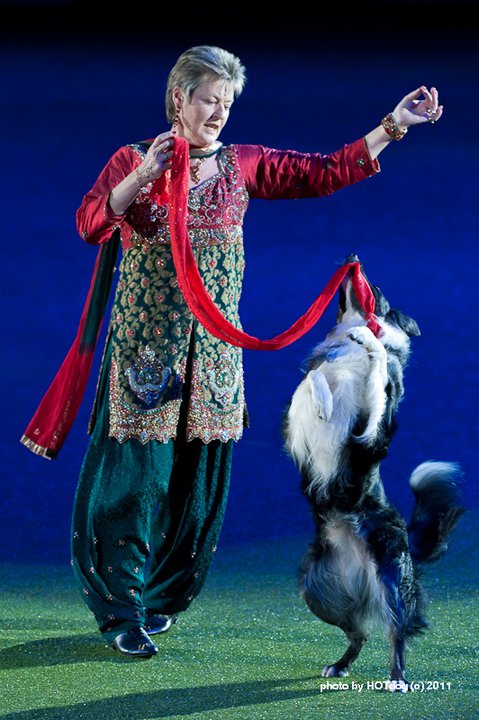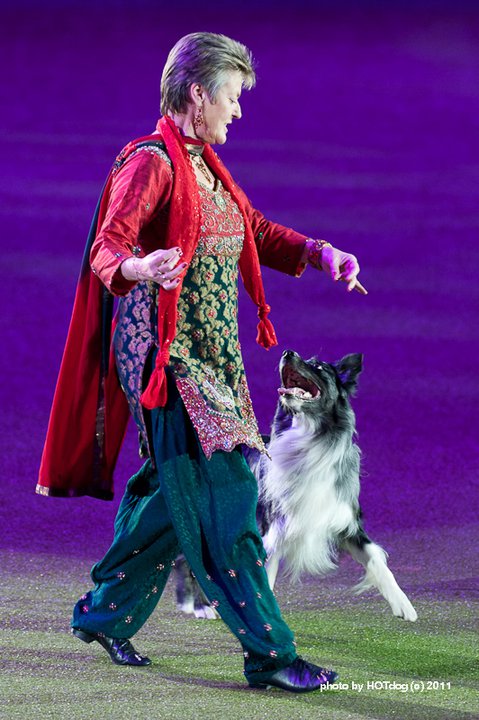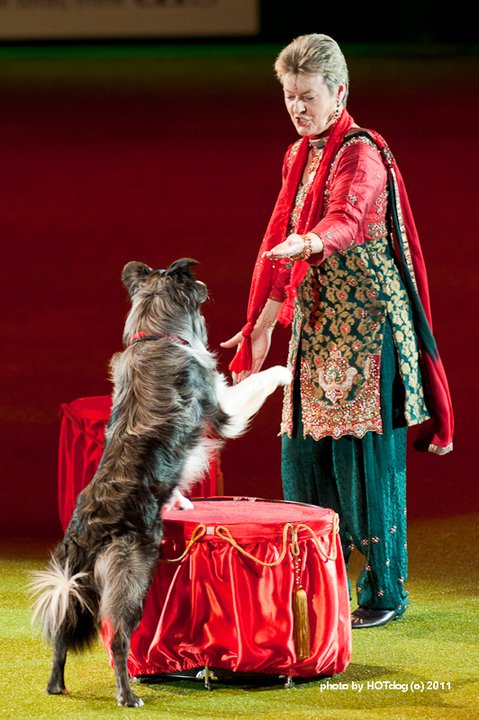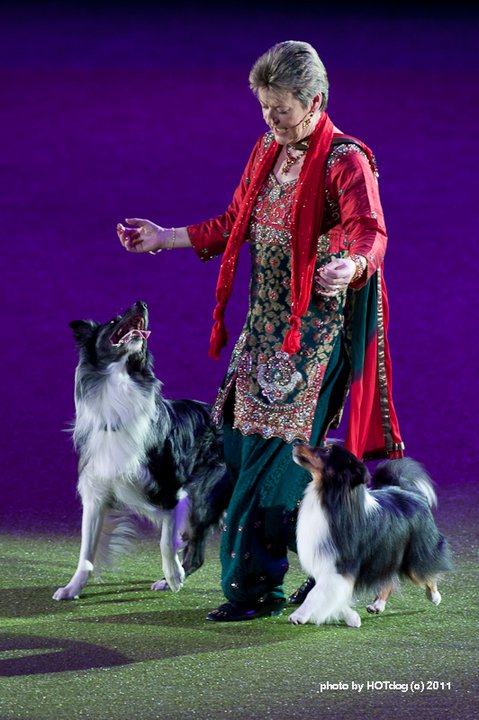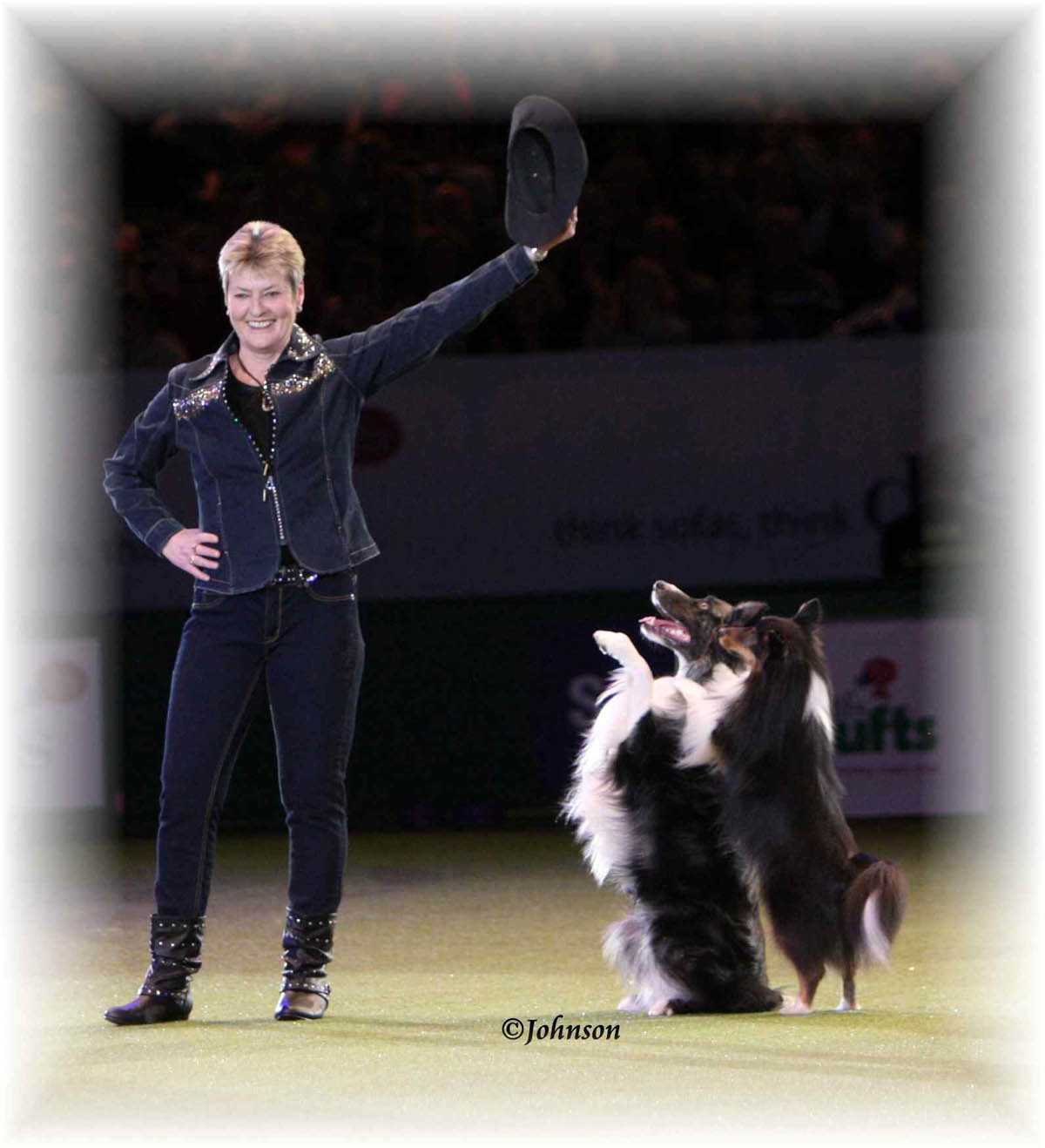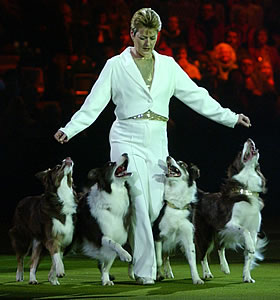 Another talented trainer, striking degree of theatricality and aesthetics in their performances - Ekaterina Myznikova. Her room with a golden retriever named Erzon "We are all your children, Earth" makes you think, remember the beautiful, "Border's Dream" with the Border-Collie Actor awakens the desire to start dancing. Their work can be watched for hours.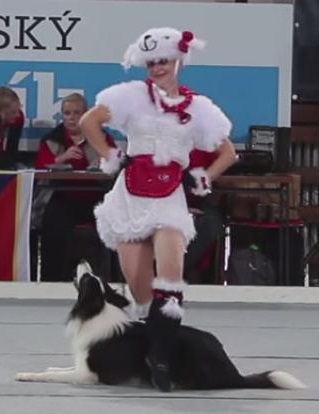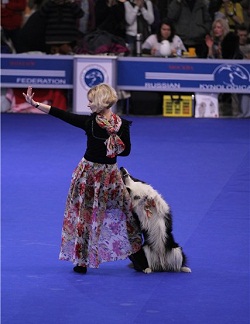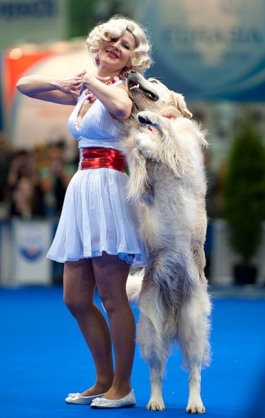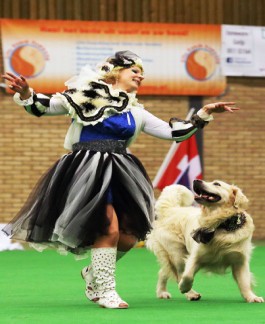 Freestyle is a lot of work, like any sport, but it is rewarded in full.After all, the owner enjoys working with his four-legged worker, performing at performances, and may even give a part of this joy to the audience.
Gestiya
A source:
Take it to yourself, tell your friends!
Read also on our website:
Sport with a dog
Sport with a dog. How many-sided and interesting at times our pets. We appreciate them not only for their dedication, love and affection, but also for how interesting we can spend time with them. Take a puppy, teach a couple of teams, and then what? Not many owners now imagine where to go with their pet, and in fact the world of sports and leisure with animals is very diverse.
Freestyle - training elements of the "Top" and "Waltz"
In order to show love to your tail pet, do not need a lot of money. It is enough to give him a little more attention. And freestyle will help to diversify leisure with your favorite.
Freestyle with a dog - training element "bunny"
In freestyle the skills of interaction between the dog handler and his four-legged partner are necessary, and their absence is very noticeable, because freestyle is a team game.But how to teach the dog the elements of the miracle dance, if the contact is already established? Let's begin to understand the principle of learning such a seemingly simple, but very nice "bunny" team.
Related news
Dance, leather nose
Dance, leather nose
Dance, leather nose
Dance, leather nose
Dance, leather nose
Dance, leather nose
Dance, leather nose
Dance, leather nose
Dance, leather nose
Dance, leather nose
Dance, leather nose
Dance, leather nose
Dance, leather nose
Dance, leather nose
Dance, leather nose
Dance, leather nose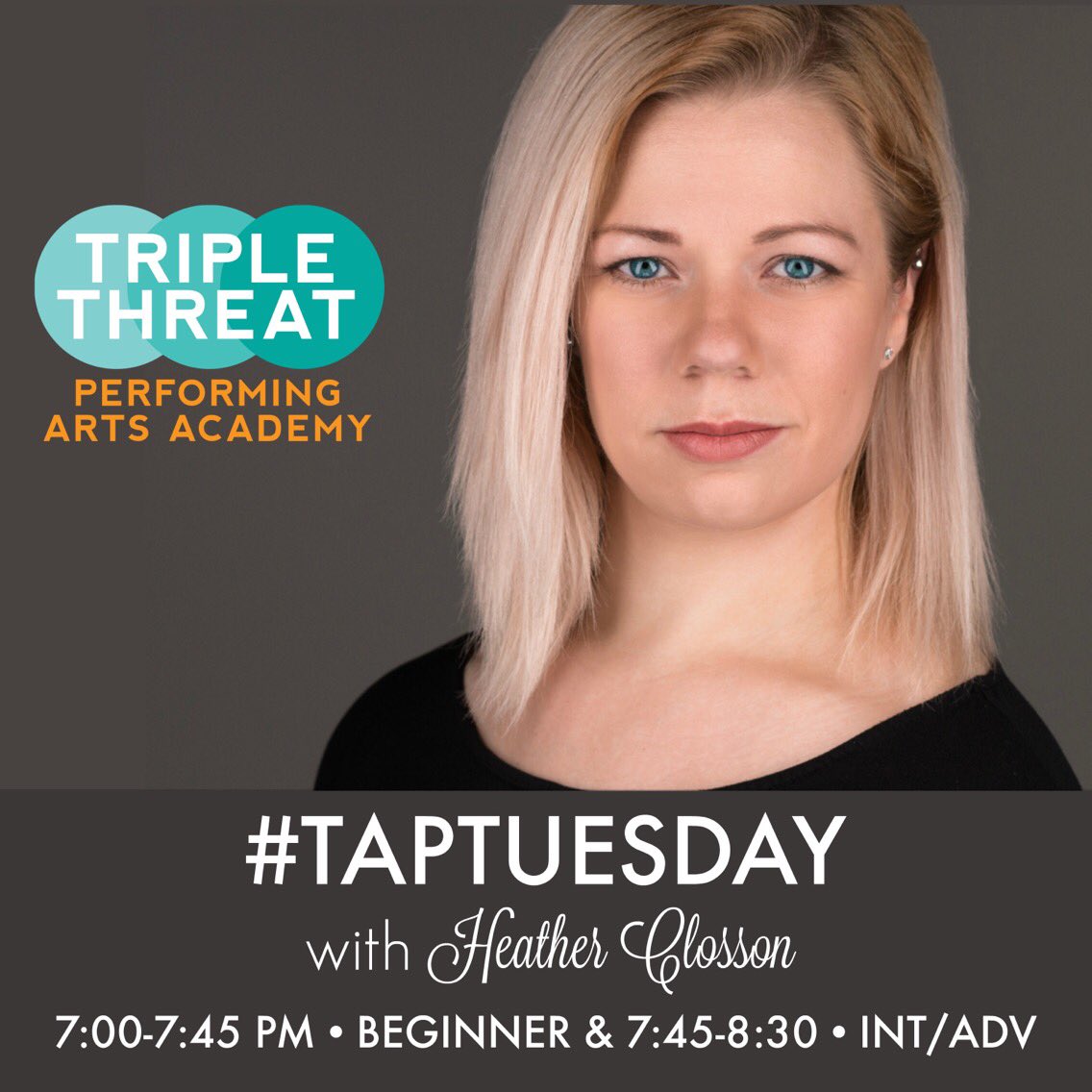 Dance, leather nose
Dance, leather nose
Dance, leather nose
Dance, leather nose
Dance, leather nose
Dance, leather nose
Dance, leather nose
Dance, leather nose
Dance, leather nose
Dance, leather nose
Dance, leather nose
Dance, leather nose
Dance, leather nose
Dance, leather nose