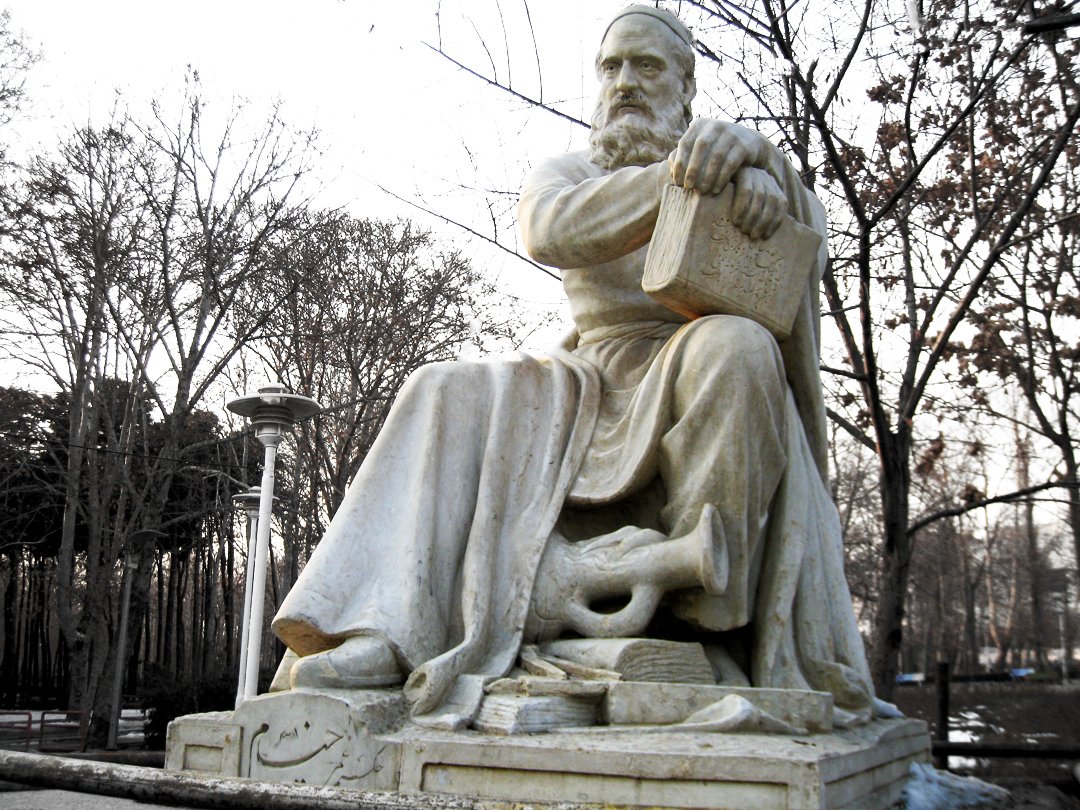 Eternal aphorisms of Omar Khayyam
The image of the great poet of the East Omar Khayyam is fanned by legends, and the biography is full of secrets and mysteries. The ancient East knew him primarily as an outstanding scientist: mathematician, physicist, astronomer, philosopher. In the modern world, Omar Khayyam is better known as a poet, creator of the original philosophical and lyrical quatrains - wise, full of humor, cunning and boldness of ruby.
Rubai is one of the most complex genre forms of Tajik-Persian poetry. The volume of rubai is four lines, three of which (rarely four) rhyme with each other. Khayyam - an unsurpassed master of this genre.
Living in the religious East, he reflects on God, but decisively rejected all church dogmas. The irony and freethinking are reflected in his quatrains, which amaze with the precision of observations and the depth of comprehension of the world and the soul of man, the brightness of images and the elegance of rhythm.
Omar Khayyam is a humanist. Above all, he valued man and his peace of mind, pleasure and joy of life, pleasure from every minute. And his style of presentation allowed to express what could not be said out loud in clear text.
Deep and unsurpassed Omar Khayyam quotes about man, happiness and love:
Do not envy those who are stronger and richer.
At dawn, sunset always comes.
With this life short, sighing,
Contact, as with the given to you for rent.
***
Beautiful to be - does not mean they are born
After all, we can learn beauty.
When a person is handsome in soul -
What looks can compare with it?
***
Who is life a bit, he will achieve more.
Pud salt eaten, more appreciates honey.
Who poured tears, he laughs sincere.
Who died, he knows that he lives!
***
We are the source of fun - and grief mine.
We are a repository of filth - and a pure spring.
Man, as if in a mirror the world - has many faces.
It is insignificant - and it is immensely great!
***
How often, in life, making mistakes, we lose those we cherish.
Someone else like trying, sometimes we run from our neighbors.
We lift up those who do not stand us, and betray the most faithful.
Whoever loves us so much, offend us, and wait for the apologies themselves.
***
We will never be in this world forever,
never meet friends at the table.
Catch every flying moment -
it can not be trapped ever afterwards.
***
Do not envy those who are strong and rich
after dawn the sunset always comes.
With this life short, equal breath,
Contact, as with the given to you for rent.
***
I think it's better to be lonely,
Than the heat of the soul "to someone" to give.
Priceless gift, giving to anyone,
Having met the native, you will not manage to fall in love.
***
Isn't it funny to save up a whole penny,
If eternal life still does not buy?
This life was given to you, my dear, for a time, -
Try not to miss the time.
***
Giving yourself is not selling.
And next to sleep - does not mean to sleep.
Revenge does not mean to forgive everything.
Not to be near - does not mean not to love.
***
You can seduce a man who has a wife, you can seduce a man who has a lover, but you cannot seduce a man who has a beloved woman.
***
To live life wisely, you need to know a lot,
Two important rules to remember for a start:
You better starve than anything to eat,
And it is better to be alone than with anyone.
***
Do no evil - will come back as a boomerang,
Do not spit in the well - you will drink water,
Do not insult the one who is below the rank,
What if you have to ask for something.
Do not betray friends, you will not replace them,
And do not lose your loved ones - you will not return,
Do not lie to yourself - eventually check
With this lie you betray yourself.
***
The lower the man's soul,
the higher up the nose.
He has his nose pulled there,
where my soul is not old enough.
***
Who understood life, he no longer hurries
Relishes every moment and observes
As the child sleeps, the old man prays,
How it rains and how the snowflakes melt.
***
The wind of life is sometimes fierce ...
Overall life, however, is good ...
And it's not scary when black bread,
It's scary when the black soul ...
***
One will not understand what roses smell like.
Another of the bitter herbs will extract honey.
Give someone a trifle, remember forever.
You will give life to someone, but he will not understand.
***
The plucked flower should be presented, the poem started - written, and the beloved woman - happy, otherwise it would not be worthwhile to take up what you could not do.
Related news