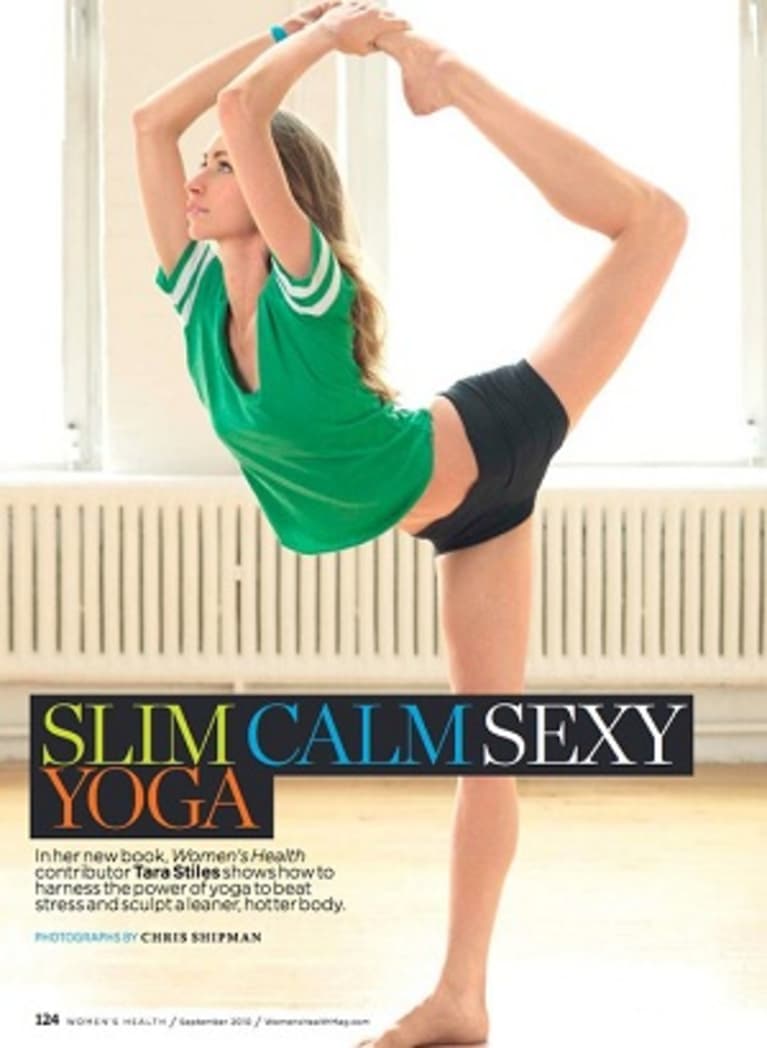 Everything you wanted to know about yoga
Time allowed for yoga
In this case, the motto "The more the better" will not work. Therefore, for themselves, everyone must decide for himself how much time to devote to the improvement of the body. Drawing up a schedule, it is worth considering some of the nuances:
it is not necessary to give training five hours a day;
practice daily and maximum hour;
Take classes as a pleasure, a pleasant gift to a haggard body;
the first lesson should not exceed 15 minutes, the second - 30, the third - 45, and then as you adapt to the loads.
Contraindications to yoga
Despite the fact that yoga exercises our body only benefit, in some cases they can cause him irreparable harm. This warning applies not only to beginners, but also to people with experience. Therefore, before starting the practice, it is worth consulting with the doctor on this issue. For example, it is impossible to perform asanas or exercises in the case of:
exacerbation of the disease of internal organs;
inguinal hernia;
high intracranial or blood pressure;
heart disease (especially after a heart attack);
the first two months after a stroke;
spinal injuries, joint diseases;
oncological diseases;
the postoperative period;
diseases of the flu, colds, fever.
In the case of deterioration of health during each session, the training must be interrupted.
Yoga accessories
For yoga, you will need the following items:
small blanket;
two blocks;
special belt.
You can not buy anything that is offered in this list, but with such accessories classes will be much more comfortable even for beginners. After all, the belt, blocks and plaid will greatly facilitate the implementation of some fairly complex exercises.
Timid steps
Do not believe it, but you need to start with regular workouts. Do not forget that for beginners there are simplified exercises that are designed for inexperienced people. They are much simpler, not so exhausting and great for exploring the practice as a whole. In addition to all the above, they are taught to be systematic.
The first training session should not exceed fifteen minutes.
There may be times that one of the scheduled sessions will have to be missed. There is nothing terrible about such an act, the main thing is that such phenomena should not be systematic.
In order to practice yoga successfully, you need a peaceful mood. Not only is it an important part of physical therapy itself, but also asanas.
Having studied the basic set of exercises, which is designed for beginners, you can use them again, but extending the session and adding new, more complex poses.
Observing the regularity of classes, gradually your body will master the most basic exercises or, as they are properly called, asanas and will provide an opportunity to constantly deepen into the practice of therapeutic gymnasts.
Asanas, Pranayama and Meditation
Among many beginners there is an opinion that yoga classes consist only of asanas. Nevertheless, pranayama and meditation are of particular importance in this teaching. These two words should be your closest and understandable. Otherwise, no activity will make sense.
Yoga is 99% composed of moments of relaxation and deep immersion in them.States of rest and relaxation.
Modern rhythm of life gives the body:
anger;
nervousness;
stimulants (including chocolate and coffee);
sleepless nights.
That is why yoga has a deep state of silence, serenity and meditation, which are useful not only for the body itself, but also for the mind.
After all, the above-mentioned "aggressors" lead to diseases of a somatic nature, constant stress. That is why such an important moment is the ability to relax both the body and the mind.
Pranayama
This term in yoga denotes the technique of proper breathing. Every day, it is recommended to hold 10 or 20-minute sessions of pranayama. It is the practice of proper breathing that will allow you to charge yourself with positive energy, concentrate and get rid of the experienced stress.
Despite the fact that each exercise, including for beginners, ends in shavasana (a pose of rest and relaxation), they do not carry such deep action as pranayama is endowed with.
Having mastered Pranayama, namely, having begun to work with breathing correctly, do not linger on what has been achieved for too long. Proceed to the next stage of skill - meditation.
All your yoga classes, you can work out daily in the following proportions:
asanas - from 30 to 90 minutes;
pranayama - from 10 to 20 minutes;
meditation - from 10 minutes.
Asanas (exercises) for beginners
The first asanas, which are designed specifically for beginners, do not need control by a professional trainer. They can be practiced without the participation of the instructor. Never take your time, adjust yourself and your body to perform a specific set of exercises. Do everything gradually.
Tree pose
Stand straight. While inhaling, slowly raise your arms and pull them as far as possible upwards. Move back behind the head, revealing the chest. To enhance the asana and develop a sense of balance, lift a bent leg, placing it with your foot on the hip of the other leg, as shown in the photo. This exercise contributes to the development of graceful posture, and also strengthens the spine.
Baby pose
Buttocks sit on the heels. Lower your body on the hips, relaxed arms stretch forward. This asana gently relaxes the clamped dorsal muscles and relieves tension in the neck.
Stork pose
Raise your arms up while inhaling.With the exhale, bend down, place your palms under the foot, as shown in the photo. If your flexibility does not allow you to keep your legs straight, you can bend your knees. This technique will give your legs flexibility and significantly increase body tone.
Bow pose
Lie on your stomach. Take yourself by both ankles, simultaneously while inhaling, raising both the upper and lower halves of your torso. Such an asana is designed to strengthen the abdominal and back muscles, also for flexibility of the back and shoulder joints.
Practicing yoga, it is always necessary to remember that each exercise is carried out thoughtfully and slowly. You sort of float along a slow current and enjoy every sound, the trills and melodies of nature surrounding you.
Do not forget your thoughts, which should be positive. Having made yourself nice today, you thereby present a little bit of the "better" tomorrow.
Myths about yoga
Today, there are many myths that literally enveloped yoga. Therefore, it became necessary to debunk all the implausible about this medical teaching.
To do yoga, you must have a flexible body, physical fitness or to be slim. Nonsense.Classes can be safely started each and with any level of physical fitness, including zero.

Slenderness and flexibility are a gradual acquisition, as, incidentally, endurance and physical strength.

Beginners need to do their first steps with exercises for beginners.
Yoga works only with the physical body. Not. It also works deeply with spiritual self-knowledge, providing tremendous results in almost all spheres of human life.
Working or studying every day takes a lot of time, so yoga classes will probably have to be postponed until retirement. Lying. If there is no time to set aside from each day about 15 minutes for group lessons, then in the same way you can practice at home, after work / study yourself all the same 15 minutes, and this is completely free.
Yoga is a type of Eastern religion. Absolute delusion. In fact, it is a kind of eastern physiotherapy exercises, and it can be practiced by a Muslim, a Catholic, a Jew, a Protestant, an atheist — anyone. No one denies that the individual elements of the beliefs of the Hindus can be found in the teaching, but they will not have any religious conviction for the student. After all, the Slavs do not shy away from the words Yarilo, Perun or Ivan Tsarevich.
Practicing yoga, a person is subjected to a very strong additional load. Where to find strength for classes? Since classes begin with the basics, then there can be no question of any heavy load after a 15-minute workout. Moreover, even after such a short stay in a state of absolute rest, a person feels awake and fully rested.
Yoga is the lot of the young. The fact is that this therapeutic exercise has no age limit. If you are 60 years old and you feel good, then you are welcome to the group. In addition, shaping, Pilates, dancing, swimming in the pool will never replace your yoga.
Related news