Anastasia Sergeeva
25.09.2015
Flashmob - what is it?
Flashmob - what's this, why and how? Despite the fact that this word has already been fixed in our people's vocabulary, not everyone is aware of its origins, what it means by itself and what the difference is now. How are flashmobs held? What flash mobs have gained the greatest fame? Find answers to these questions below.

The initial essence of the flash mob is that a large group of people, unexpectedly for outsiders, gather in a public place in order to perform some unusual actions in a short period of time, in order to quickly disperse as if nothing had happened. Just imagine: you are sitting on a bench in a park and chatting with friends, when suddenly loud music begins to play, and it seems that occasional passersby suddenly begin to dance harmoniously. This is a flash mob!
Calling a flash mob a spontaneous action is fundamentally wrong - it looks spontaneous only to those around you, but its participants discuss in advance and often even rehearse a performance.Such stocks always have a script.
At the beginning of their journey, flash mobs were organized via e-mail, and now all kinds of social networks have taken on this role.
Origin of the flash mob
The author of the first flash mob is Bill Wosick, senior editor of Harper's Magazine, an American magazine. On June 3, 2003, more than a hundred people came to the carpet department of the Macy's furniture store in New York and when they asked the employees what they were doing, they answered that they all lived together and came to buy their own carpet. Exactly 10 minutes later, the crowd dispersed.

Wasik called his project simply "Mob" ("The Crowd"), which later, thanks to bloggers, transformed into a "Flash mob" (literally, "Instant Crowd"). Participants flashmob began to be called mobbers. After that, Washik organized a few more flash mobs, to which hundreds of people came.
The flash mobs under the guidance of Wasik appeared as a fun social experiment designed to ridicule the principles of the hipster subculture. His idea of ​​creating a stage for the sake of the stage itself attracted the public and began to recruit admirers and followers. However, since then much has changed: flash mobs have gone from ridiculing pop culture to its direct reflection.
Classic flashmob rules
Initially, the flash mob obeyed certain rules.
Participation in the action must be voluntary and no one pays money to anyone. Making money is not a flash mob target.
Although the actions are planned in advance, from the outside they should seem spontaneous, and the mobbers should look like ordinary passersby.
The main purpose of the flash mob is to make casual viewers feel surprised and puzzled. Therefore, participants of flash mobs perform all actions with a serious face, and laughing is prohibited. To laugh or annoy passersby is not included in the flash mob task.
The action performed by the participants is often absurd.
Repeat the ideas of others can not.
A flash mob with the observance of the above rules is called a classic flash mob.

One of these classic flash mobs is a flash mob in a supermarket in 2007: 50 mobber shoppers stopped in place for 4 minutes, and then continued to shop as if nothing had happened.

The most interesting is that uninitiated customers almost did not respond to what is happening, on the principle of "none of my business." I tried to draw attention to this flash mob - to the gray mass, which is in a hurry about its business, not paying attention to the fact that it does not concern it directly.This flash mob is similar to street art, only trying to decorate and refresh not the walls of houses, but the social side of life.
Flashmob today
Now the concept of a flash mob has lost its true purpose - this word is loved to be used almost for any planned mass action of entertaining nature. All flash mobs are covered and distributed via the Internet.

Flash mobs are now both commercialized and politicized, dedicated to brands and objects of popular culture. Although they are often used for good purposes, for example, to draw attention to a social problem.
The most common type of flash mob for today is a dance flash mob.

Some flash mobs can entertain others, others are held solely for the purpose of artistic expression, and some - just to the joy of the participants themselves from the fact that they see the reaction of others. For many people, a flash mob gives you the opportunity to feel free from social prejudice, to experience something new and unexpected, to become involved in a common cause or just to have fun.
Internet flash mobs
One of the most popular is online flash mobs, or i-mobs.They are not only organized with the help of the Internet, but also implemented within it. Usually these are such batches that are transmitted via social networks and video services: for example, one person shoots video with some plot and publishes, and the next one picks it up and makes his own version.

A striking example is the popular in 2013 phenomenon called "Harlem Shake" (Harlem Sheik, literally - "Harlem Shake"). Each such video begins with an image of a group of people who go about their business, while one of the participants in a mask or fancy dress begins to perform a strange dance under the track called "Harlem Shake". Later, the frame is replaced, and everyone else is dancing, as a rule, also in masks and costumes.

Another example of an online flash mob is the Ice Bucket Challenge, which began in the summer of 2014. He was picked up not only by ordinary people, but also by world celebrities, which contributed to the popularization of this action among the masses. The essence of this flashmob relay is to draw attention to the problem of amyotrophic lateral sclerosis. According to the rules, the person who received the callhe must pour himself a bucket of ice-cold water within 24 hours and donate 10 dollars to the research fund for this disease, or donate 100 dollars and then transfer the call to the next person.

The most famous flash mobs
The most famous flash mob today is a dance flash mob dedicated to American actress and TV host Oprah Winfrey, which was held during a concert of the Black Eyed Peace group in 2010 in Chicago - and all because he is the most numerous, for which he was honored to get in the Guinness Book of Records: it was attended by over 20 thousand people.
Another large-scale dancing flash mob took place in 2009 in Mexico City: almost 14 thousand people in zombie makeup performed the famous dance of Michael Jackson to the song "Thriller".
On February 24, 2007, a classic flash mob was organized at the famous Grand Central station in New York. 207 mobbers at the appointed time froze in place, and after a few minutes they dispersed to the sides. The reaction of the observers was priceless.
Furor made a flash mob of 2009 in London - inspired by the sensational hit singer Beyonce "Single ladies", 100 girls performed a dance from the video right on Piccadilly Square.
Considerable interest among the international audience of the Internet caused a flash mob, held in 2012 in Moscow. On the square among the crowd, a guy with a boombox suddenly stopped and began to dance to the song "Puttin 'On the Ritz", and soon other dancers joined him.
At the moment, the popularity of flash mobs is not so great, but they are still actively held in many cities around the world, and especially on the Internet. And they will be held as long as there are groups of people who want to participate in the act of universal inexplicable fun and tomfoolery!
Join us and you - with the help of social networks of Ukraine, Russia and the whole world, you can try to find the upcoming flash mobs in your city, or even organize your own.
Take it to yourself, tell your friends!
Read also on our website:
The most impressive outdoor light sculptures
Art does not stand still: now unique art installations are made of anything, even LED bulbs. Artists from all over the world have come to love the light effects for the fabulous atmosphere they give to the audience.And we look at the amazing light sculptures of recent years in our article.
Fire show: the art of taming fire
Fire is a powerful element that has played an important role in the history of man and shaped his way of life. Although even the fire show artists are not able to gain complete control over the fire, their magic performances somehow captivate the audience. And to learn more about the fire show, its types and props, you can in our article.
What is graffiti: street art
Do you know what graffiti is and how did this direction come about? What types and styles of graffiti exist, how to learn to draw sketches for graffiti and how to transfer them to the walls - you will learn about all this in our article.
Street art. Does street art have a future?
Street art - what is the essence of street art today, what genres is it represented in? What do free artists want to convey to people, is there a future for this type of self-expression, and how does it relate to advertising — find out more by reading our article.
Related news
Flashmob - what is it
Flashmob - what is it
Flashmob - what is it
Flashmob - what is it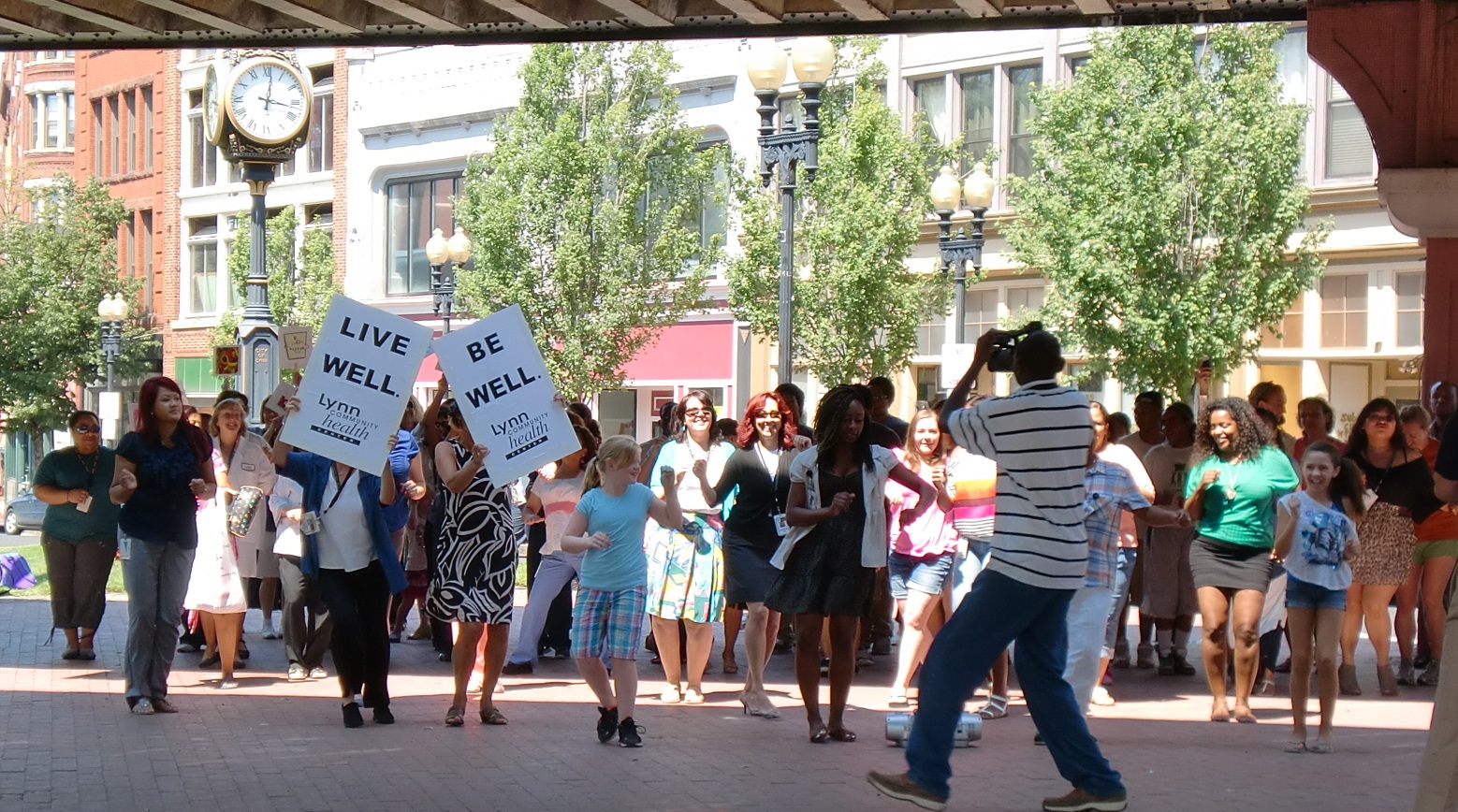 Flashmob - what is it