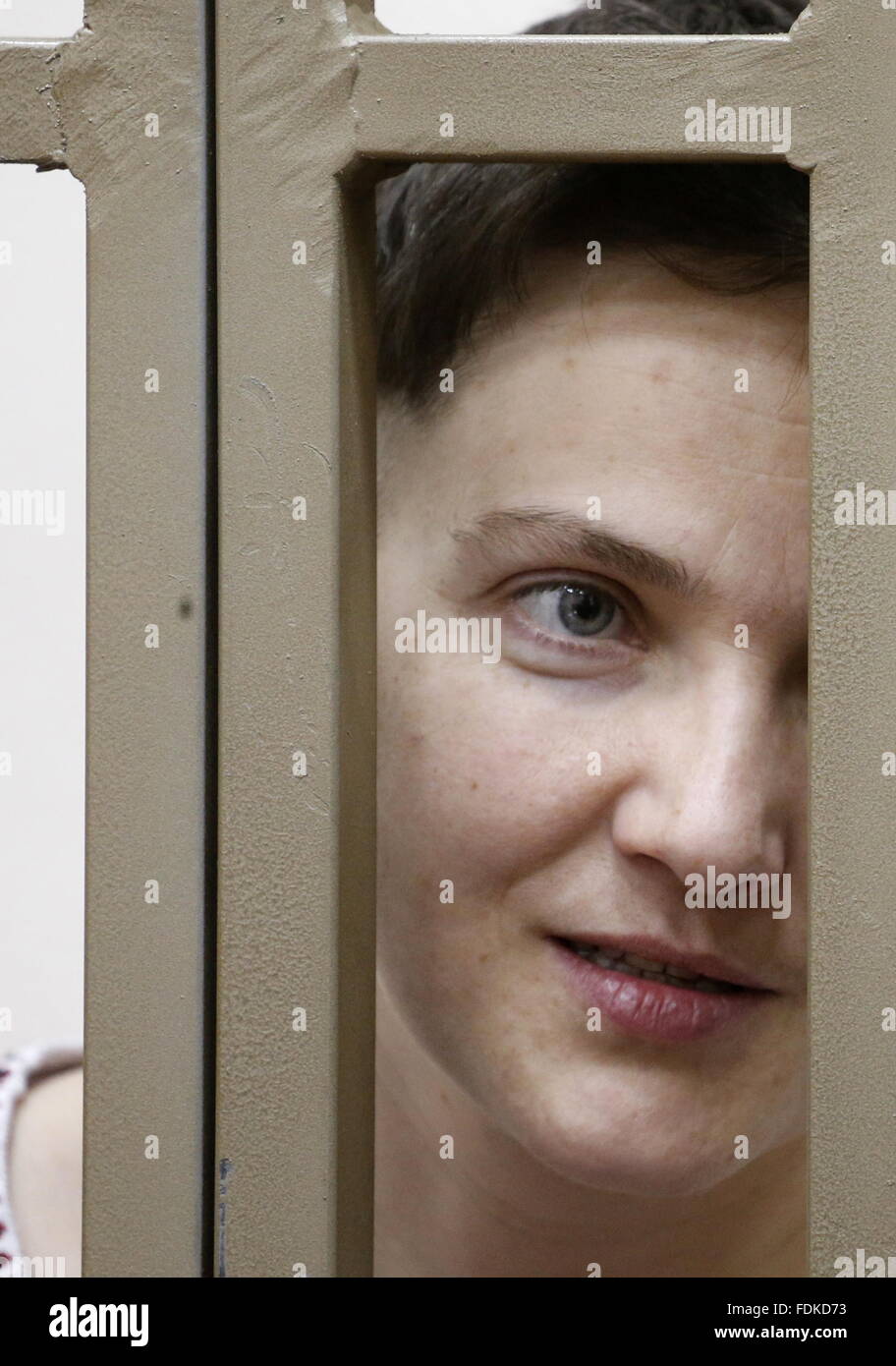 In the court of the Rostov region Nadezhda Savchenko put a package on her head

Ukrainian military in every way attracts attention
On Wednesday, October 7, in the Donetsk City Court (Rostov region), the court session resumed in the case of the Ukrainian serviceman Nadezhda Savchenko. The prosecution continued to provide evidence, in particular, to interrogate witnesses, most of whom give and will testify in the form of a video link, while in the courts of other cities. Within two days, questions were answered by FSB officer Alexey Pochechuev, who took part in the arrest of Savchenko in the Voronezh Region. Given the status of the witness, he was allowed to use make-up, a wig and glasses as a conspiracy, which clearly irritated the defense and the defendant. During the testimony, Nadezhda Savchenko, unexpectedly for all putting on a bright package on her head, asked the witness: "Do you see my face?".

"I see," answered the FSB officer.
- And now? - clarified the serviceman, hiding his face behind the package. "Do you recognize me like this?" See me
Thus, Nadezhda Savchenko made it clear to everyone that she was brought into Russia by force and handed over to FSB officers, among whom was a witness, that is, she was carrying a bag on her head.
However, confusing the witness failed. According to the prosecution, Savchenko was stopped when she was hitchhiking, after which she was taken to the department of the investigative committee. The witness said that when Savchenko was detained, he did not know what she was suspected of, just "a woman in military clothes." At this time, the serviceman herself tried to squeeze a smile from herself, showing her skepticism about what was happening with her whole appearance. Savchenko and her lawyers questioned the identity of the witness, proposing to declare the meeting closed to verify that it was FSB officer Alexey Pochechuev, but the court refused to do so.
Let me remind you that in the case of Savchenko several dozens of witnesses are passing on whose testimony, including the accusation of complicity in the murder of journalists of the All-Russian State Television and Radio Broadcasting Company (she was a guide), as well as illegal crossing of the border under the guise of a refugee. The defendant faces up to 25 years in prison. P.S.Please note that the package on the head of Savchenko is made with embroidery earrings, oh the real patriot of the country 404.
Related news