Interesting paradoxes
3. If you restored a ship, replacing all its wooden parts, did it remain the same ship?
Another classic paradox from ancient Greece, The Theseus Ship, is a paradox about identity contradictions. He was well described by Plutarch.
The ship, on which Theseus and the youth of Athens were returning from Crete, had 30 oars, which were preserved until the time of Dimitrius Gallery. And all due to the fact that when the old wooden boards began to decompose, they were replaced with new, stronger ones.
They held on for so long that this ship became a constant topic of discussion among philosophers who talked about the logic of different things that change. One group of philosophers said that the ship remained the same, while other philosophers insisted that after replacing the logs, the ship became different.
4. Can the Almighty create a rock that is too heavy for him to lift?
How can evil exist if God is omnipotent? How can we call ourselves free if God is omniscient?
These are just a few of the many paradoxes that exist regarding the application of logic to the divine theme.
Some people may refer to these paradoxes, thus explaining why they do not believe in a higher being. However, others say that they are insignificant and for various reasons do not work.
Amazing paradoxes
5. There is an infinitely long "horn" that has a finite volume, but an infinite surface area.
Moving towards a problem that appeared in the 17th century, we get one of many paradoxes related to geometry and infinity.
The "Horn of Gabriel" is formed by taking the curve y = 1 / x and turning around the horizontal axis, as shown in the figure.
Using the methods of calculus that allow us to calculate the areas and volumes of the figures constructed in this way, we can see that an infinitely long horn actually has a finite volume equal to the number pi, but an infinite surface area.
In other words, a certain amount of paint will fit into the horn, but in order to paint the entire surface of the horn, you will need an infinite amount of it.
6. A heterologous word is a word that does not describe itself. Does the word heterologous describe itself?
This is one of many paradoxes that has long plagued the minds of modern mathematicians and logicians.
An example of a heterologous word is the word "verb", which is not a verb in essence (as opposed to a "noun", which is a noun). Another example would be the word "long", which is not a long word (unlike the word "short", which is a short word).
So is "heterologous" a heteroligical word or not? If it were a word that does not describe itself, then it would describe itself. And if it were a word that describes itself, it would not describe itself.
This is due to the Russell paradox, which asks if a particular set contains itself as an element.
Creating similar self-destructing sets, Bertrand Russell (Bertrand Russell) and other scientists have demonstrated the importance of establishing careful rules when creating sets that laid the foundation for the mathematics of the 20th century.
The most incredible paradoxes
7. Pilots can "get out" of the combat mode if they are psychologically unsuitable, but anyone who wants to "get out" of combat duty proves that he is normal.
"Trick -22" is a satirical novel about World War II by Joseph Heller (Joseph Heller), which describes the situationwhen someone needs something that can be obtained only when he does not need it.
This is the so-called paradox of self-reflexion. The main character of the novel, Yossarian, faced this paradox when evaluating pilot activities, but in the end, wherever he went, he saw paradoxical and repressive rules everywhere.
8. There is something interesting in each number.
1 is the first nonzero natural number, 2 is the smallest prime number, 3 is the first odd prime number, 4 is the smallest composite number, etc. When you finally get to a number that seems uninteresting to you, that number will be interesting because it seemed uninteresting to you.
The paradox of an interesting number is based on an inaccurate definition of the word "interesting," which makes it a somewhat more stupid variant of the heterologous paradox and the Russell paradox, which rely on conflicting self-references.
Quantum computing researcher Nathaniel Johnston found a clever solution to the paradox. Instead of relying on the intuitive concept of the word "interesting", as in the original paradox, he identified an interesting integer as such, appearing in the online encyclopedia of integer sequences.
And these are sets of tens of thousands of mathematical sequences, such as prime numbers, Fibonacci numbers, Pythagorean triples, etc.
Based on this definition, the first uninteresting number, the smallest integer that was not displayed in any of the sequences, is 11,630. Since new sequences are added to the encyclopedia on an ongoing basis, some of them include previously uninteresting numbers.
The most interesting paradoxes
9. In the bar there is always at least one customer for whom it is true that if he drinks, then everyone drinks.
Conditional statements in formal logic sometimes have contradictory interpretations, and the paradox of drunkenness is an excellent example. At first glance, the paradox suggests that one person makes you drink the rest of the bar.
In fact, all this suggests that it would be impossible for everyone in the bar to drink if each individual customer did not drink. Therefore, there is at least one customer (that is, the last one who does not drink) who, after drinking, could have made it possible to say that everyone drinks.
10. Of the ball, which can be cut into a finite number of parts, it is actually possible to make two other balls of the same size.
The Banach-Tarski paradox rests on a number of strange and contradictory properties of infinite sets and geometric rotations.
The parts into which the ball can be cut will look very strange, so the paradox works only in the abstract mathematical field. It would be great if you could take, for example, an apple, cut it into pieces and put together two identical, but smaller, ones to share with a friend.
But the physical "balls" of the material world cannot be disassembled as a mathematical sphere.
Strange paradoxes
11. Potatoes weighing 100 grams are 99 percent water. If it dries by 1 percent, then its new weight will be 50 grams.
Even when working on obsolete finite value methods, mathematics can lead to strange results.
To understand the potato paradox, you need to carefully look at the amount of water contained in the potato.
Since potatoes are 99 percent water, the dry ingredients are equal to 1 percent. The weight of potatoes is 100 grams, therefore, the weight of dry material is 1 gram.
When 100 grams of potatoes are dried to 98 percent of water, then 1 gram of the dry component turns into 2 grams.And one gram is two percent of 50 grams, and this should be the new weight of the potato.
12. If there are 23 people in the room, the chances are very high that at least two of them were born on the same day.
Another amazing mathematical result: the birthday paradox comes from a careful analysis of the probabilities associated with this.
If there are two people in the room, then the probability that they have a birthday on the same day is 1/365 (excluding leap years), because besides the birthday of one person, there are 364 other days in a year, any of which may be the birthday of the second person.
If there are three people in the room, then the probability that they all have different birthdays is 364/365 x 363/365. That is, when we know the birthday of the first person, the choice of the date of birth of the second remains 364 days, and for the third - 363 days.
Continuing in this way, we reach the number of 23 people, and we find that the likelihood that all people will have different birthdays drops below 50 percent, so the probability of two identical birthdays increases significantly.
13. Most people's friends have more friends than themselves.
It seems impossible, but when you look at a question from a mathematical point of view, everything becomes clear. A good example of this paradox is social networks in which most people have few friends. But some of them are very sociable people, so they have a lot of friends.
These people very often "appear" as "friends of my friends", therefore they raise their average number.
14. A physicist engaged in inventing a time machine visits the "old" version of himself. This "version" gives him ideas for creating a time machine, and the "young" version uses these ideas to create the device itself, from the time it returns to the old version of itself.
Time travel, if possible, can lead to very strange situations.
The bootstrap paradox is the opposite of the classic grandfather paradox. In order to go back and not allow yourself to travel in time, some information and objects come back in time, and provide an opportunity to return the young version of yourself later.
And then the question arises: how did this information and object appear for the first time?This paradox was discussed in 1941. Robert Heinlein (Robert Heinlein) was one of the first who raised this topic.
The use of this paradox is not uncommon in science fiction, and the paradox took its name from the story of Robert Heinlein.
15. If there is nothing unique on Earth, then in our galaxy there must be many alien civilizations. However, people have not yet found evidence of another intelligent life in the Universe.
Some people consider the silence of our universe a paradox. One of the fundamental assumptions of astronomy: the planet Earth is a fairly ordinary planet with a common solar system in a common galaxy, which is not something cosmically unique.
The NASA satellite discovered that there are probably about 11 billion Earth-like planets in our galaxy. Given this, a life like us should have developed somewhere not too far from us (at least on a cosmic scale).
But despite the existence of the most powerful telescopes, people could not detect the existence of a single technological civilization anywhere in the Universe. Civilizations are noisy: humanity is broadcasting television and radio signals that are uniquely artificial.
A civilization like ours should show signs of its existence that people would find if they existed.
Moreover, a civilization that arose millions of years ago (quite recently from a cosmic point of view) had enough time to at least begin to colonize the galaxy, which means that there should be even more evidence of its existence.
Indeed, having so much time available, a colonizing civilization could colonize the entire galaxy. The physicist Enrico Fermi (Enrico Fermi), in whose honor this paradox was named, once during the lunch break with colleagues asked: "Where are they?"
One of the solutions to the paradox challenges the above idea and suggests that complex lives are an extremely rare thing in the universe. Another theory claims that technological civilizations are inevitably destroyed as a result of nuclear war or environmental destruction.
A more optimistic solution is the idea that aliens are deliberately hiding from us until we become more socially and technologically mature. Another theory is that alien technologies are so advanced that we cannot even recognize them.
Related news
Interesting paradoxes
Interesting paradoxes
Interesting paradoxes
Interesting paradoxes
Interesting paradoxes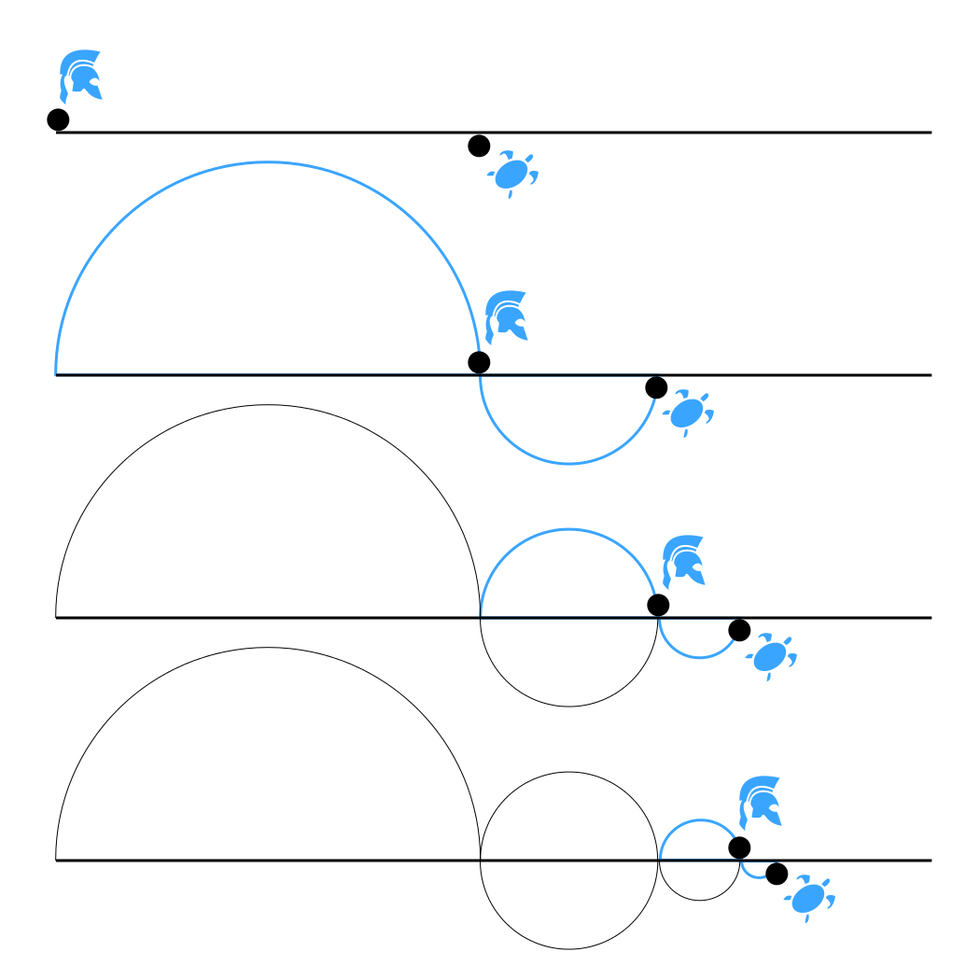 Interesting paradoxes
Interesting paradoxes
Interesting paradoxes
Interesting paradoxes
Interesting paradoxes
Interesting paradoxes
Interesting paradoxes
Interesting paradoxes
Interesting paradoxes
Interesting paradoxes
Interesting paradoxes
Interesting paradoxes
Interesting paradoxes
Interesting paradoxes
Interesting paradoxes
Interesting paradoxes
Interesting paradoxes
Interesting paradoxes
Interesting paradoxes
Interesting paradoxes
Interesting paradoxes
Interesting paradoxes
Interesting paradoxes
Interesting paradoxes