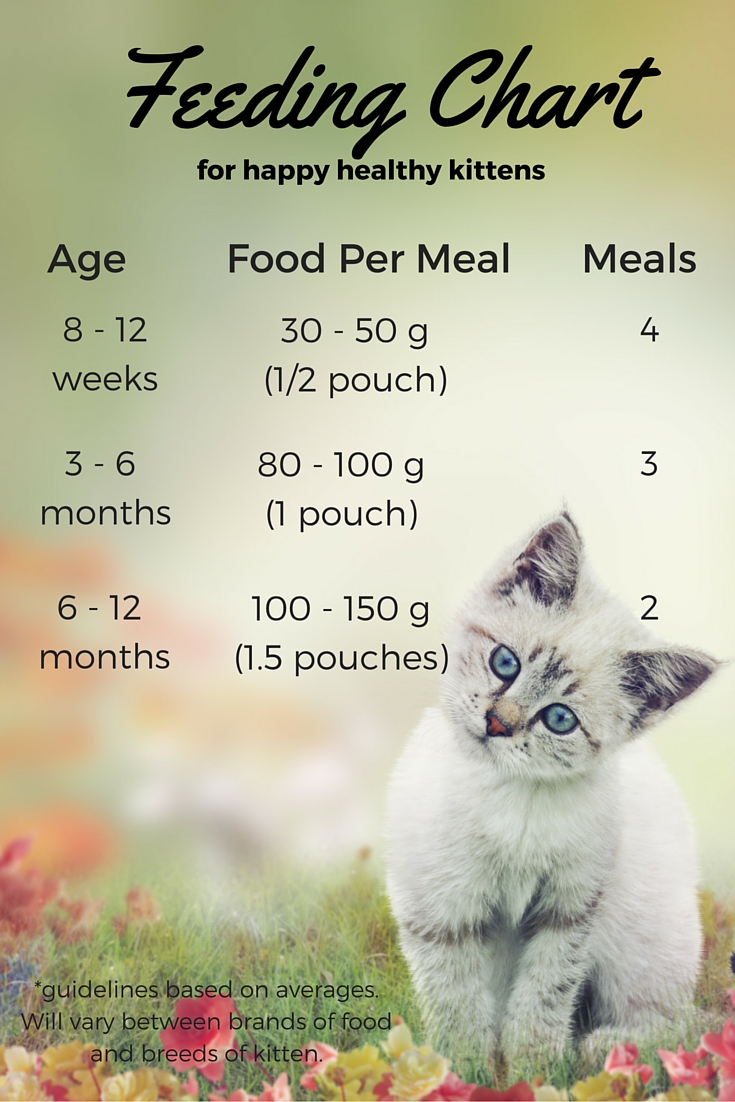 Kitten diet - how should it be?
The appearance of a kitten in the house is an important event in any family. A loving owner wants to give the baby all the best and, of course, asks himself a lot of questions. What to feed a kitten and how many times a day so that it does not get sick? How to make a small cat grow big, strong and healthy? How to make the diet of the animal useful and varied? We will answer these and many other questions in this article.
Newborn nutrition
A newborn kitten up to 1 month should eat cat's milk. Unfortunately, this is not always possible for many reasons. What is to feed the baby, if the cat refused to kittens or she does not have milk? Many owners, who have decided to feed a small pet, run to buy cow's milk and start desperately feeding them an animal out of a pipette. However, such food will only bring harm to the pet, since the protein in cow's milk is 2 times less than the required minimum.
Veterinarians recommend preparing special formulas for feeding a newborn kitten.We offer you to familiarize yourself with some of the best recipes for your pet:
mix boiled goat's milk with raw egg white in a 4: 1 ratio;
add four tablespoons of boiled milk, a teaspoon of corn oil and half of raw egg yolk to the container;
in 2 tablespoons of natural goat milk, add a teaspoon of powdered milk and half a teaspoon of yeast.
You can feed the newborn kitten and the finished mixture, which is sold in pet stores. Remember that the mixture should always be warm (30-39 ° C) and fresh. The frequency of feeding is also very important.
A week-old kitten, who has not yet opened his eyes, needs to be fed from a pipette, syringe or nipple every two hours, regardless of the time of day.
Starting from 2 weeks, the frequency can be reduced to one feeding at 4 hours, from 3 weeks - to 6 times a day.
Approximately 20 days after the birth, you can add other foods to the pet menu: cottage cheese, baby food, boiled chopped chicken fillet with oatmeal.
Meals in 1 month
Feed the monthly kitten at home can be a natural food. Mind youthat even if subsequently you are going to transfer the baby to ready-made feed, it can be done only from 2 months. A kitten in 1-1.5 months should receive a balanced diet. The best option for the baby would be cereals with cereals, mixed with grinded boiled meat (chicken breast, turkey, low-fat veal).
Boiled vegetables, low-fat cottage cheese, cream, kefir and semolina should also be added to the menu. Pet can be fed and boiled sea fish without bones, but rarely and interspersed with cereals. Remember that a cat of any age should always have clear access to clean water.
How many times a day to feed a kitten in 1 month? Veterinarians are unanimous: monthly pets should be given food 4-6 times a day in small portions. Take care also that the plate of the animal is always clean and without foreign smells. All cats are very clean, and because of dirty dishes may not eat anything. This rule applies even to the smallest.
Meals in 2 months
At 2 months, the kitten can be fed with a "naturalka" or transferred to ready-made food. In the first case, the diet will differ little from the nutrition of the monthly pet. The only thing that is now better not to grind the meat, and cut into small pieces.You can also add boiled egg yolk, chicken broth without salt, offal (boiled chicken hearts, liver, ventricles) and unsalted cheese. These products can please your pet no more than once a week.
Also, when switching to a completely natural feeding, you need to add special vitamins for kittens. By the way, this diet is suitable for both kids and adult cats on natural nutrition.
If you decide to feed the kitten with ready-made food, then note that there are also nuances here. Firstly, the transition to such a diet should completely exclude the "naturalka", i.e., in addition to food, nothing more can be given. Secondly, the purchased food must be of high quality, premium class and especially for kittens.
Will you give only dry food or combine it with canned food - this is not so important. Pets, which the owners decided to feed dry purchased food should drink plenty of water. Some owners even soften the food with water. The frequency of feeding - 4 times a day in small portions.
Food in 3-4 months
In 3-4 months, the kitten's teeth change and must be fed solid food.It was during this period that natural food supporters could gradually add raw meat and large bones to the pet's diet (the baby should not choke). This is necessary for training the teeth, because in the three months of age the kitten must chew on something. And well, if it will not be your new shoes!
Also, experts advise to plant a special grass for animals, which will help the natural cleaning of the stomach. In general, the diet will not be any different from previous weeks. The only thing is that at the age of 4 months it is time to transfer your pet to feeding 3 times a day.
Meals 5-6 months and older
Veterinarians claim that in 5-6 months a kitten gains three-quarters of the adult cat's weight. At this age it becomes clear how large and strong the animal will be. Despite the fact that the pet continues to grow and be considered a kitten, it is already possible to feed him, like an adult cat. Do it better 2 times a day. Try to diversify the diet of your beloved pet and do not forget that there are a number of products that can not be fed to the baby:
pork, lamb and other fatty meats;
small bones (especially fish).
Also remember that the home food of a person is not at all suitable for cats. Cutlets, fried potatoes, pies or fat rich soup - all this is not the best option for the kitten's digestive system and an adult cat.
Now you know exactly what to feed a kitten and how many times a day it needs to be done. Remember that keeping pets is always a big responsibility. It doesn't matter if you bought a purebred pet or brought a tiny kitten from the street, the main thing is proper nutrition, care and care for the baby. In return, you will receive a loving and devoted for life animal!
Take it to yourself, tell your friends!
Read also on our website:
How to choose a pet name, so as not to injure his psyche
How to choose a nickname for your beloved pet? Such a question certainly becomes in front of every happy pet owner. Methods, methods and approaches to its resolution are described in our article. And you should start with the simplest thing - carefully observe the animal, study its temperament, character, habits.
What will happen if you give the cat valerian?
Why is valerian for cats becoming such a powerful aphrodisiac? How harmful is it to give this medicine to a pet? Is there any benefit from it for pets? Answers to these and other frequently asked questions can be found in the article.
What to choose a name for a kitten?
In the article we offered our traditional and original versions of what to call a kitten a boy or a girl. You can choose a suitable name based on color, character or breed of the animal. You will also learn what the original foreign name to choose for your pet.
How to teach a kitten to go to the tray?
Want to learn how to teach a kitten to the tray? Vet tips will help solve this issue once and for all! In the article we covered all the features of the choice of tray, filler and space for the toilet. You can also learn the main secrets of proper training of a pet to the tray in a short time.
The most tender breeds of cats - we choose our own
Affectionate cat breeds - does it sound somehow illusory and implausible? It turns out that it is a myth that cats are too independent and incapable of faithful love (unlike dogs). There are many breeds of felines that will be gentle and kind with you, and some will even become lonely.
Which cats were the favorites of famous writers?
Famous cats and their favorite home writers! How do you like this turn of events? Petted and spoiled - cats writers. Hemingway loved his cats so much that he even ate with them at the same table and with the same dishes. And for Edgar Poe, the black cat Katharina was both the Guardian Angel and the Muse ...
Is the Persian cat prone to gluttony?
Persian cats - the most "home" of all breeds. They can rightly be called the keepers of the hearth. But the stereotype about their phlegmatic and amorphism is completely unjustified. In fact, these luxurious fluffies are very lively and treat their masters with interest. And even demonstrate devotional love.
How to wash a cat?
In nine cases out of ten, bathing cats becomes real torments for their owners, which are not worthy of for everyone. How to wash the cat effectively and correctly, what detergent to choose and how to dry your pet? Answers to these and other questions can be found in our material.
Related news