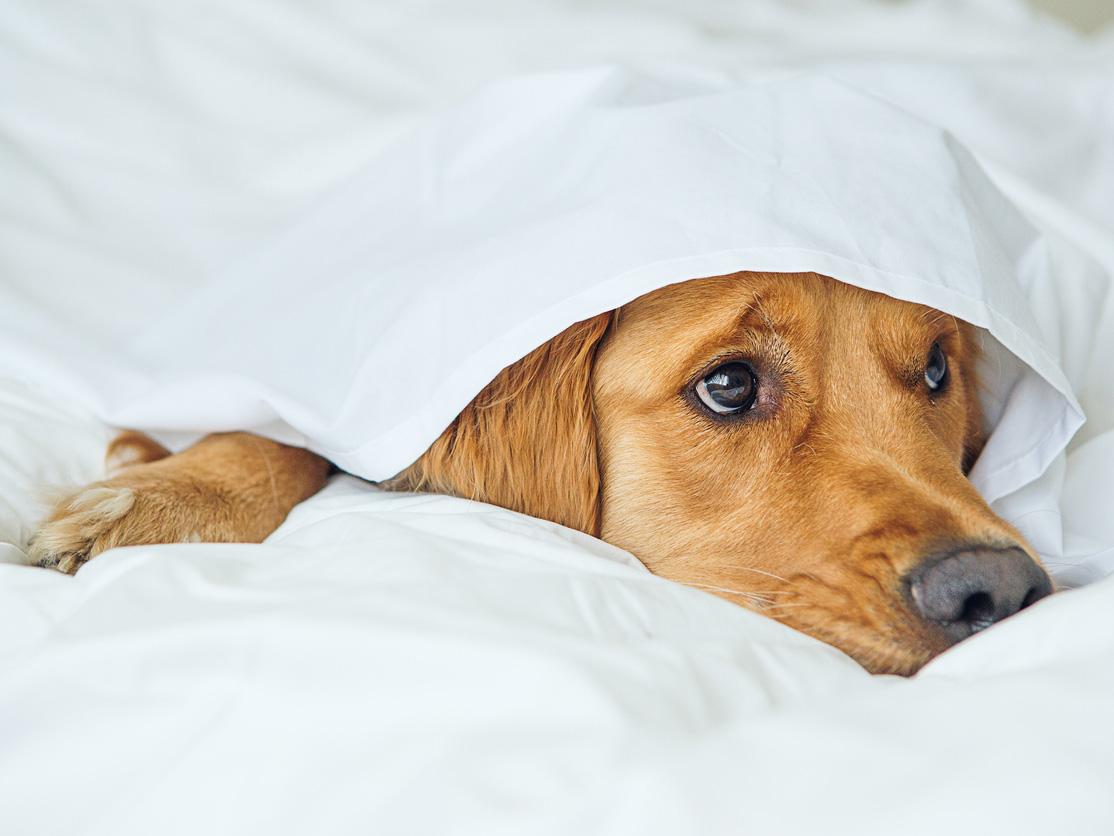 Pets: who got in the top 6 by the letter of the law
Getting a pet is not only a moral responsibility, but also a legal one. True, the law of the Russian Federation protects people more than animals. Therefore, if your maintenance of pets, for example, will harm the neighbors in some way, then your legal responsibility is provided for this. So, the six main rules of keeping pets in accordance with the laws of the Russian Federation.
Conditions of pets: we are determined with the concepts
As is the case in serious things, first you need to find out the legal definition of the term "pets". Legally, these include those animals to which prophylactic veterinary actions must be taken - departization, disinfection, and disinsection. That is, as the lawyers explain this strange term, if you take a house that is not familiar to a cat or dog, but a hedgehog, a crocodile, a tiger cub or a tortoise, it is difficult to attribute them to domestic pets, because they are not provided for.
If the law is not directly prohibited (and there is no direct reference to this in it), then it is allowed. However, according to the veterinary rules for keeping pets, the same harmless wild hedgehog can be a carrier of rabies ...
But this is a lyrical digression, but seriously, basically the laws of the Russian Federation concern the rules for keeping the most common domestic animals - cats and dogs. The main six indications of them, the violation of which is fraught with administrative, and even criminal liability.
First of all, defend against rabies.
If you have a pet, you must register it officially, and then vaccinate against rabies. Failure to comply with these regulations provides for a penalty. True, it is small - from 2 to 3 thousand rubles.
My cat - I want to love, I want to kill
As if not so! Do not forget that no one has the right to beat and mock animals. And it doesn't matter that the bully is kicked by a stray dog ​​or that the owner hits his head on the asphalt of his own bull terrier.
This is an unacceptable horrible crime - cruel treatment of animals, which is subject to criminal liability or a substantial fine, depending on the severity of the injuries.But how does the state follow this?
In fact - no. Law enforcement agencies can get such information only from eyewitnesses. Therefore, be careful: if you notice such things, immediately write a statement to the police. Let the criminal be punished according to the law!
Do you want me to kill the neighbors that prevent sleep?
Yes, the neighbors can not interfere with either sleep or live! The law on pets is written: your pet can only be in your apartment. No excessive stay in common areas to the detriment of the calm of the neighbors. That is, your dog cannot spend hours on the staircase in an apartment building. For this, neighbors can make complaints, and you will be punished with a fine.
Do not spit in the well from which you drink
Well, here is one of the most important rules, the violation of which harms not only the people around, but also the environmental situation. Does your dog meet needs anywhere? Yes, it offends the aesthetic feelings of the people around them. But do not forget about sanitation and fecal bacteria, and blah blah blah! So, not only according to the sanitary norms of keeping pets, but also legally you are obliged to monitor where your little dog "shits".
The law is extremely non-conclusive: it talks about banning it in public places. That is, there must be a special place for this? But what about the practice of civilized countries, where the owner is supposed to clean up after his pet. Agree, it is unpleasant, walking along the park, to encounter such "misunderstandings" care of dogs. And besides, this is not just a whim, whims or excessive stiffness - understand, this is unhygienic!
Keeping pets in the city: any dog ​​is a danger
I remember vague and dashing 90th. Then I was a small child, and not only the cute collies I dreamed about were in fashion; but also aggressive ugly dogs under the curious name "bull terrier", which I was terribly afraid of. In general, everything in them was terrible, in the press every now and then there were reports of how bloodthirsty they were: another bull terrier had his hand burned by a passerby, the bull terrier killed the owner, etc.
Thank God, the fashion for this breed has passed. And then, with a sinking heart, I peered into the outlines of each oncoming dog for a few meters. And seeing the signs of this fighting dog in him, my mother and I went to the other side of the street, and sometimes even changed the direction of movement.
These dogs do have a bite of great strength, but, of course, they are not to blame for anything.All misfortunes are to blame for careless owners!
And in the Law on keeping pets, it is clearly stated: dogs are allowed to walk only in muzzles and with a leash. And this applies to all dog breeds, because any seemingly innocuous little dog is still a dog with teeth and instincts. Even a chihuahua can attack and bite the legs!
Of course, you will not lose your hands from the attack of this "toy dog", but spoiled pants / stockings and nervous stress - this is also very sad. By the way, there are disputes on this law at the official level, they say, such restrictions should be relaxed for some dog breeds. But it is quite logical that no adjustments have been made: every dog ​​barks and bites, which means that society must be protected from it!
We are getting to the crime!
Of course, the owner of the dog is responsible for all her actions. Eliminate any possibility of your pet attacking any other animals and, of course, people. Please note that here your excuses about negligence / guilt of the victims themselves will not be a mitigating circumstance.
And if the consequences turn out to be severe, then it is not only compensation for damage that is provided for;but also criminal liability. Compensation and fines, by the way, also apply to the damage by your animals of someone else's property.
A fairy tale is a lie, but there is a hint in it ...
The laws are written almost thoroughly, but that's just who monitors their execution after the fact, if it does not go to the extreme cases - death and half-death ?! I would like at least once to meet representatives of law enforcement agencies who not only prohibit drinking champagne on the street, but also bring to administrative responsibility owners of dogs (other animals) who violate the holy letter of the law by their action or inaction ...
Take it to yourself, tell your friends!
Read also on our website:
Your first tarantula: how to start and stay alive
Is the spider tarantula dangerous in the apartment? Can he bite your cat or small child? If you bought your first bird spider, how to care for it and how to feed it? The article will answer all these questions.
Pontoon turtle at home - what threatens improper care?
How to ensure the maintenance of the turtle at home? Pontoon turtle - veryinteresting reptile that requires special care. At first glance, it is unpretentious. And yet the wrong care can turn into death.
How to wash a dog, if it is afraid of water - what really works!
Many wonder how to wash a dog if it is afraid of water? This may be a large dog, and very small. What hygienic habits does your pet have? Is it possible to accustom the animal to the bathroom?
How to choose a kitten: a bully from the street or an aristocrat from the nursery?
How to choose a kitten? It seems that the task is very simple - we choose for the soul. But in fact, not only you should like him, but you too. In addition, each breed and gender has its own characteristics of character, behavior and care requests. How to find the perfect cat or cat just for yourself, read our article.
What flowers can not keep at home: a plant that will kill you!
What flowers can not keep at home? Many people like indoor plants, plant entire collections and care for them tenderly.But it turns out, the flowers are different - even deadly, poisonous. We will tell you what kind of indoor plants can be very dangerous, especially for children and pets.
How and what to feed the dog correctly? Important information for each owner
The health of the dog, longevity and healthy offspring depend on its diet. Do you consider yourself a responsible owner? Then make sure you know all about nutrition for your dog. What to feed the dog? What products are banned? Natural food or dry food? Let's figure it out.
Joy with your own hands: we make simple toys for pets!
Want to make your pets happy with funny toys? After all, for this you absolutely do not need to spend money on expensive gadgets from the pet shop! How to make simple but interesting toys for animals with your own hands using the available scrap materials - we tell in this article!
How to behave if you were attacked by a dog?
The attack of a dog is an act of aggression on the part of the animal.Typically, such an event does not occur for no reason, but it may happen that you unintentionally anger the dog. In this case, you should know how to behave in a fight with an aggressive animal.
Sly raccoons on the hunting trail
Surely each of you, at least on television, saw these little fluffy animals with a gangster muzzle. In some countries, they are mistaken for pets, in others - for dangerous pests. Who are they really? You will learn about this from our article.
What do you need to feed little kittens?
What to feed the kittens from the first days of life? What is better to choose: natural products or special food in the store, what should be the daily rate of food for your pet, that experts advise on this, read our article.
Dog distemper: how to save a pet?
What are the symptoms of distemper in dogs and can a pet be cured at home? How does an animal get infected and are there effective preventive measures? Is the plague dangerous for man? Answers - in our article.
Achatina snail - an exotic pet in your home!
The maintenance and care of the Achatina snail at home is not particularly difficult, although it has its own characteristics. In the article you will find basic information about the necessary conditions in the terrarium and the choice of soil. We will also tell about the feeding, breeding and diseases of the pet.
Protection of homeless animals: the example of Germany
Animal protection: in many countries there are no homeless animals. How is this possible? Miracles, the level of consciousness of people or competent state policy? Using the example of Germany's experience, we'll try to figure out the secret of such success. After all, this country is more successful than others in dealing with this issue.
Decorative rabbit at home: how to choose a timid pet
Caring for decorative rabbits at home is fairly simple, but should be scrupulous. You must take care of its nutrition, the proper maintenance of the cage, arrange regular walks and keep the temperature regime safe for the crumbs.But the most important thing is to save this timid pet from stress.
Caring for a chinchilla: what is in life a little girl in a million?
Chinchillas have the most valuable fur in the world. But now in the world of fashion, not on bloodthirsty chinchilla coats, but on these beautiful rodents as pets. Moreover, the care and maintenance of chinchillas at home is simple and low-cost. Fluffy little animals need only a small cage, unassuming food and sand for their own swimming.
How to get rid of fleas in cats and avoid life-threatening drugs
Pet is scratched and suffers from the dominance of parasites. How to get rid of fleas in a cat? The question does not seem difficult, and the process of disposal itself is quite easy and fast. But you need to know some important points before starting treatment. For example, there are funds that are dangerous for the cats themselves.
Related news