Red Lotus Lake in Thailand
In the northeast of Thailand, north of the city of Kumphavapi and about 50 kilometers from Udon Thani, there is a lake called Nong Han. But the locals call him Talay Bua Daeng, which means "sea of ​​red lotuses".
Every year from November to March, the surface of the lake is covered with millions of pink lotuses, which reach full bloom in December. The ideal time to see them is in the morning when the flowers are fully open. At this time, they have a bright, pink color, and a lot of tourists at this time boating to admire the magnificent scenery throughout the day.
Related news
Red Lotus Lake in Thailand
Red Lotus Lake in Thailand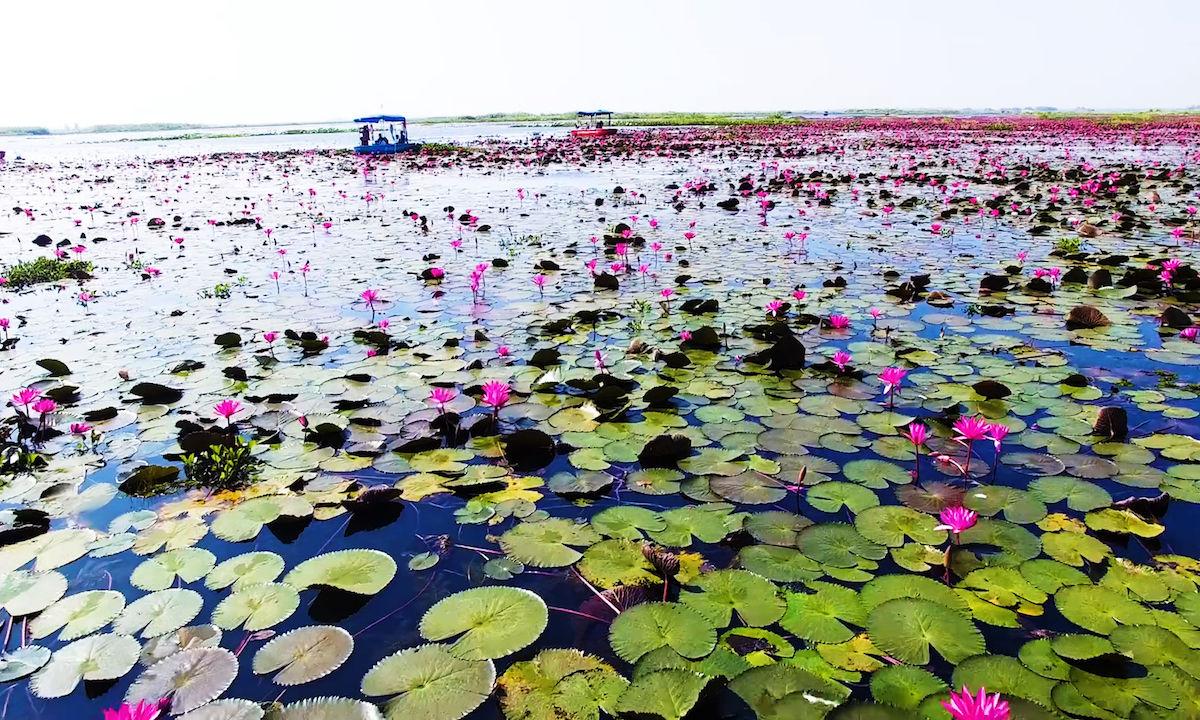 Red Lotus Lake in Thailand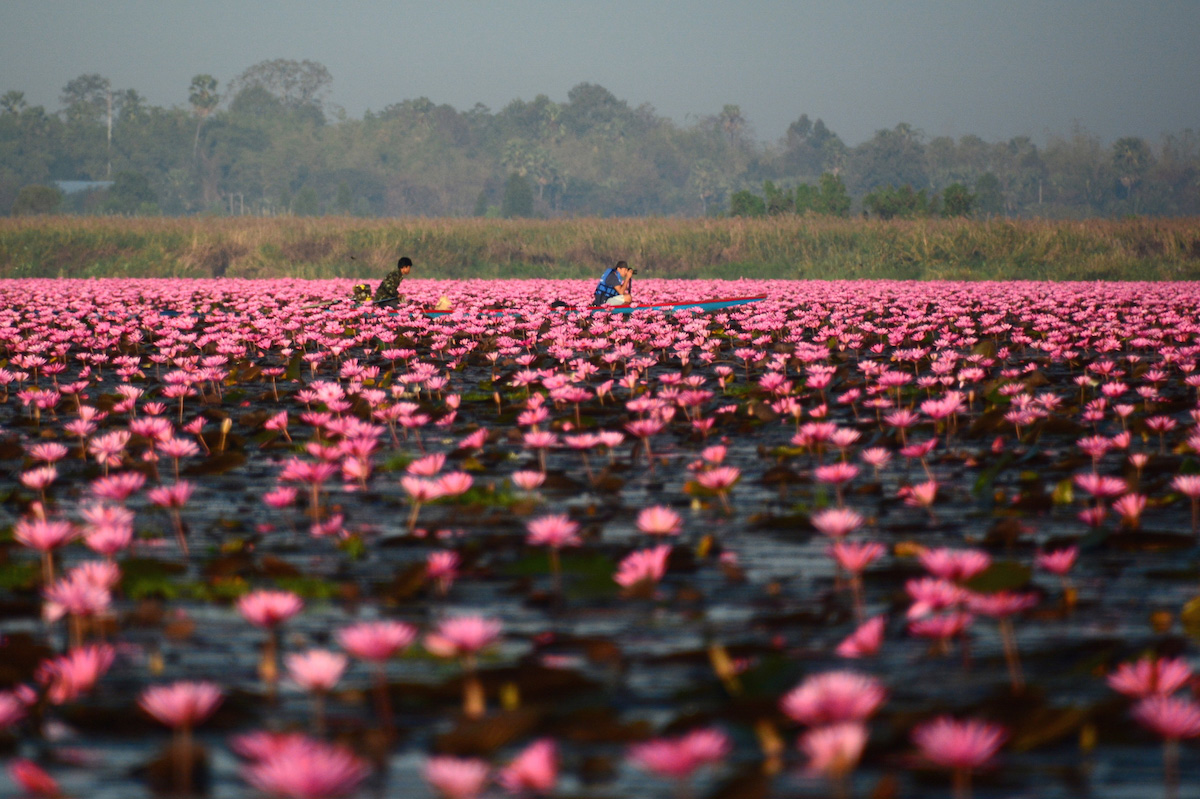 Red Lotus Lake in Thailand
Red Lotus Lake in Thailand