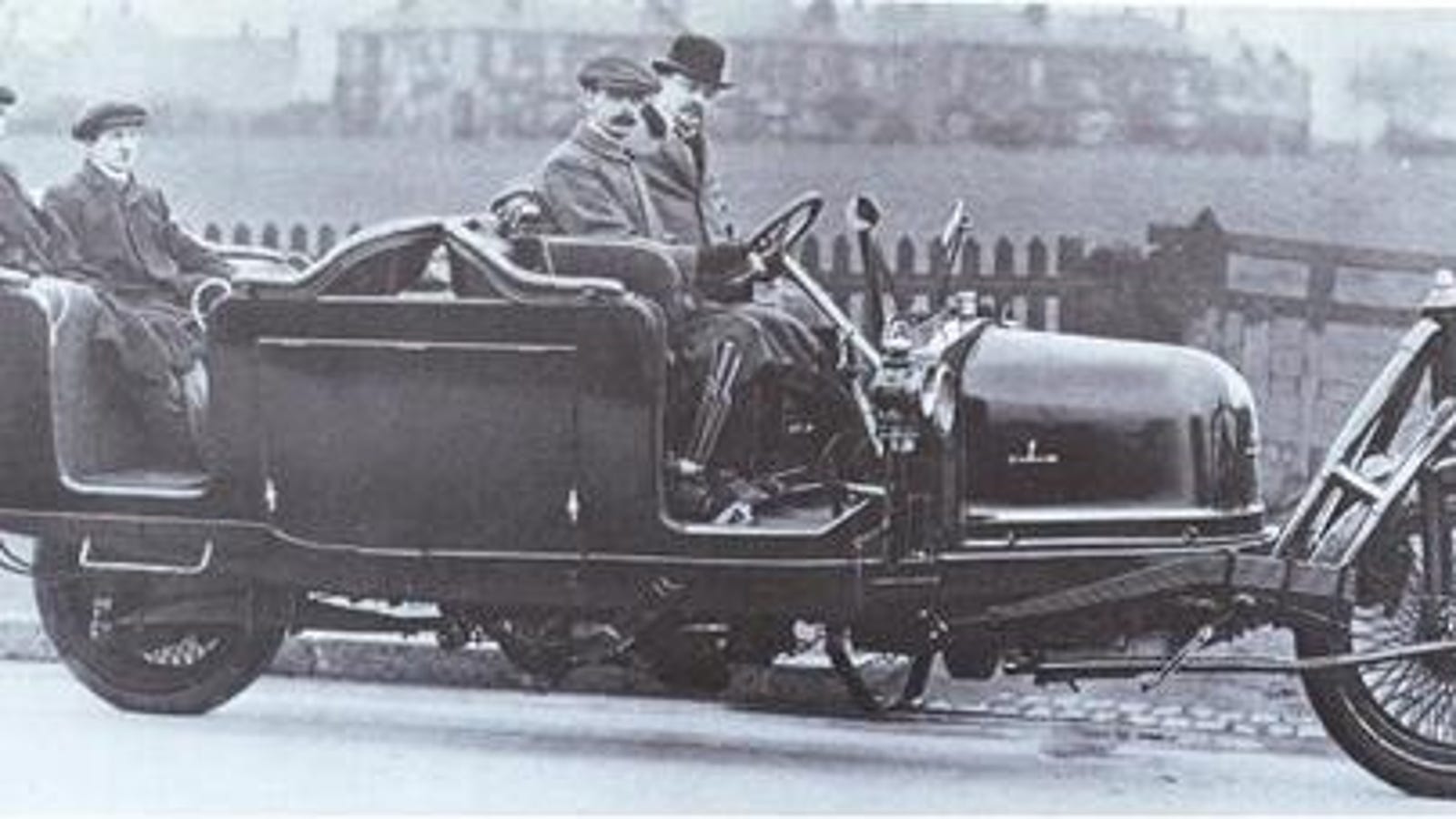 Russian gyrocar
The photo shows the gyrocar of the Russian inventor Peter Shilovsky.
In 1904–1913 Shilovsky served as governor and vice-governor of various provinces of the Russian Empire. In 1921—1922 in Soviet Russia built the monorail railway Petrograd - Detskoe Selo. In 1922 he emigrated to the UK, where in 1924 he published the monograph "Gyro: Its Design and Application."
In 1909, he received a patent for "A device for maintaining the balance of carts or other unstable bodies" in England, Germany, France and the USA. In 1911, at an exhibition in St. Petersburg, he demonstrated a working model of a monorail railway with a gyro-stabilized train, and in May 1914 on the streets of London - a gyrocar (gyro-stabilized two-wheeled car), designed by his project by the English car company Wolseley.
After the outbreak of the First World War, this car was mothballed, but was restored in 1938. In 1948, the gyrocar was scrapped by the Wolseley company that created it. This machine was kept in equilibrium due to the gyroscopic effect produced by the heavy 600-kilogram flywheel.The flywheel was a disc with a diameter of 1 meter and was 12 centimeters thick. To unleash it, a 110-volt electric motor with a power of about 1.25 liters was required. with. and powered by a dynamo machine that was connected to the engine of the car. Also used two 50-pound "pendulum." As a result, this rather primitive gyrostabilization kept the car weighing 2,750 kilograms upright, at least until the driver tried to make sharp turns.
Related news