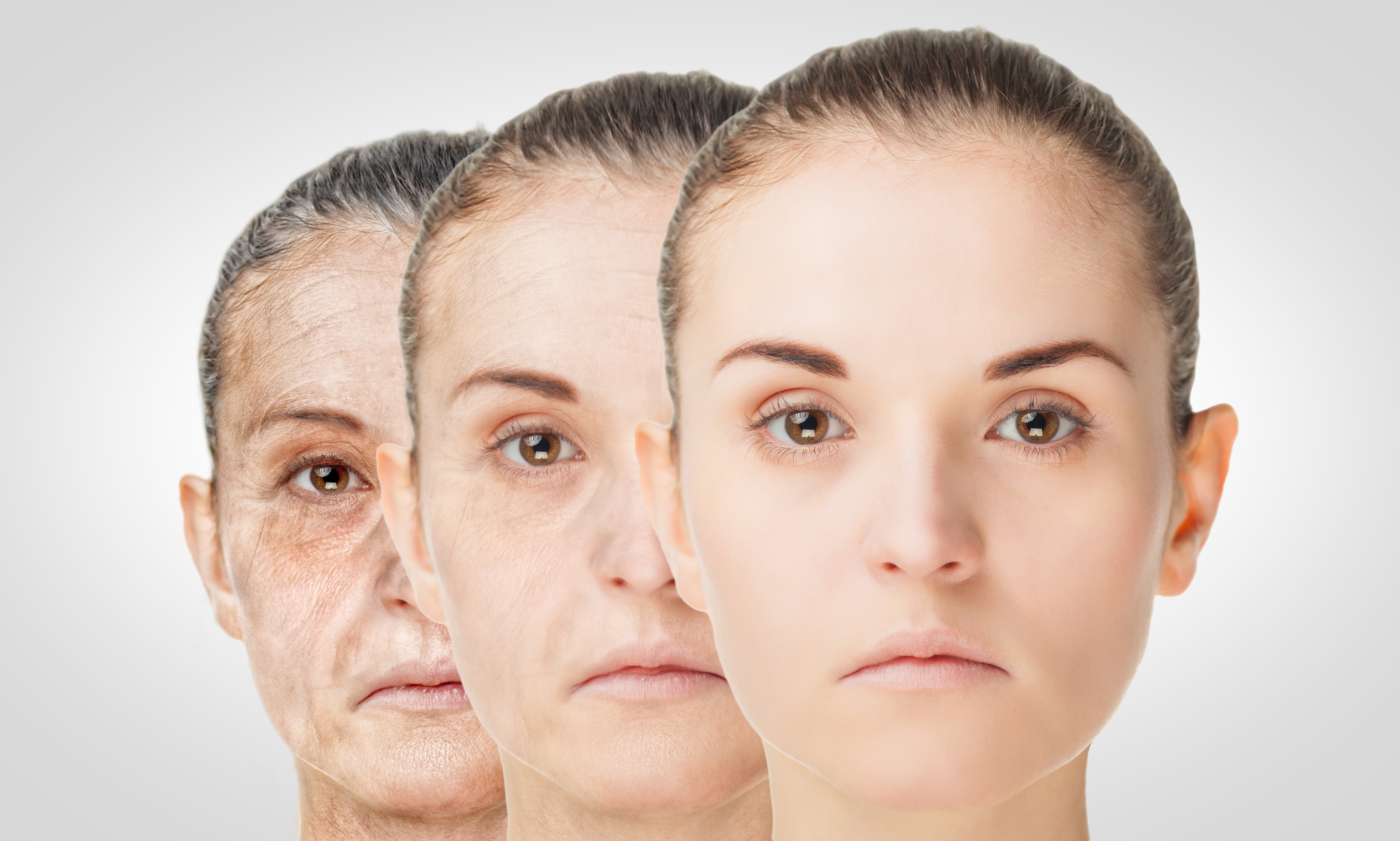 Simple ways to slow down aging.
Each of us wants to preserve youth for a long time, both in appearance and in the soul. According to research, genetics plays only a minor role in the aging process, yielding to the human environment and lifestyle.
A group of scientists tested about 1,000 people aged 38 to 40 and found out that some of them looked and felt as if they were still 20. In this article we will tell you how to effectively deal with aging and stay young inside and out .
Learn to cope with stress
The Nobel Prize winner Elizabeth Blackburn found out during the research that telomeres (chromosome ends) are directly involved in the aging of cells. Therefore, the shorter they are, the faster we age. Chronic stress, as it turned out, significantly affects the length of telomeres, which is why those who want to slow down aging need to learn how to manage stress.
There are several true ways to deal with stress, and meditation is one of them.It significantly reduces stress levels, relieves tension and helps a person to relax the mind and body. It also prevents the shortening of telomeres, which slows down the aging process. Sign up for yoga classes and do not take the setbacks too close to your heart - you will soon notice a positive result.
Surround yourself with the right people
In this case, the right people are those who bring you positive emotions. Undoubtedly, sometimes a negative experience is also necessary, but you should not go in cycles in it and surround yourself with those who do not like you. Studies have shown that people living in a safe, warm and friendly environment live much longer, keeping their youth for many years.
In order to slow down aging, maintain close warm relations with your family, neighbors, friends, and do not let negative and evil people into your life. According to research scientists, living in a happy marriage or supporting a long friendship, people age much slower. According to statistics, completely healthy people have an optimal number of true friends - about six.
Eat less, but more often
It's no secret that reducing the number of calories eaten can significantly slow down aging, but many do not understand exactly how much this quantity should be reduced. It is a mistake to assume that fasting will be beneficial for you - it will only aggravate the situation.
In order to preserve youth, it is not necessary to sharply and significantly refuse to eat - it is enough to eat a little less than usual, but more often, so that the food can be digested, and nutrients enter the body. In addition, you can adjust your diet, and this does not mean that it should be strict, and you will limit yourself to something.
You only need to avoid obvious chemical additives, because, for example, phosphates often lead to acceleration of the aging process. You can include in your diet tasty and healthy foods: blueberries, dark chocolate, nuts, figs, salmon, avocado, turmeric, etc. They will help you reduce the risk of heart disease, improve vision, smooth skin, optimize brain and intestinal function.
Recent studies have shown that walnuts contain the strongest antioxidants that slow down aging.Eating only 3 walnuts a day will allow you to feel energized and look younger. In addition, it is necessary to reduce or, if possible, eliminate the use of alcohol.
Train your brain
In pursuit of youth, many load themselves with various diets, procedures and exercise until exhaustion. However, they forget how important it is to develop mental abilities while training the brain. For his full-fledged work it is not necessary to overstrain at all - workouts can brighten up leisure and even become your hobby.
Read books, learn foreign languages, play board games that develop intelligence. Forcing the brain to work actively at least a few hours a day, you significantly slow down the aging process. Studies have shown that learning in any form increases the number of neurons that allow the brain to remain young for a long time.
Prefer natural cosmetics
Makeup is always beautiful, but not always appropriate. Nothing bad will happen if you do not use cosmetics, going to the store or to visit a neighbor. Some components contained in cosmetics do not allow the skin to breathe,speeding up the aging process, so you should optimize its use if you want to keep youth for many years.
Natural skin care products and cosmetics are often more expensive than their unnatural counterparts, however, if you cannot afford them, there are many safe folk recipes available to everyone. If you are a true lover of makeup, make sure that you thoroughly cleanse your face at least twice a day.
Spend about 15 minutes in the sun
Nowadays, many women's magazines and publications claim that for complete skin health it is necessary to use various products with sun protection factor, even in winter. However, studies of English scientists in the field of oncological diseases have shown that when staying in the sun for about 15 minutes a day without protection does not carry any danger.
It is worth remembering only that one should not abuse being in the sun, because one should always know the measure. 15 minutes a day will help you get the right amount of vitamin D without the risk of making skin cancer. This does not mean that the rest of the time you can not be in the sun, but keep in mind - frequent and too long stay in the open sunshine will not lead to anything good.
Dance more often
In fact, dancing is not the only sport and leisure activity that has advantages in the ability to slow down aging. However, the thing is that while dancing, a person can reveal his true face, surrender to the emotions to the full and tell others about himself.
Dancing, moreover, stimulates the work of the hippocampus - the part of the brain responsible for emotions, slowing down the aging process. It is absolutely not necessary to be a professional dancer or even have any dance skills to do it with pleasure, for your own relaxation, happiness and youth.
Go to bed an hour earlier
We all know perfectly well that the daily routine, the biological clock and the sleep mode are those important things that a person should pay close attention to. Experts say that sleep between 11 and 3 am is directly responsible for the assimilation of nutrients by the body and its recovery. That is why you should go to bed before 11 o'clock - then in the morning you will feel much fresher and more cheerful.
The normal sleep time for a person per night is 7 or 8 hours. Chronic lack of sleep affects not only our well-being, but also how we look.Studies at Harvard Medical School showed that people who slept less than 7 hours a day and, having changed the regimen, started to go to bed an hour or two earlier than usual, they felt a noticeable improvement in their health. Their pressure improved, and the risk of stroke and heart attack decreased significantly.
Add vitamins
Many antioxidants block the negative effects on the body of substances obtained by smoking or prolonged exposure to the sun. One of the ways to introduce antioxidants into the body is to use skin care products with their content. Another way is to get them with food. The most powerful antioxidants that noticeably slow down the aging process are selenium, vitamin E and vitamin C.
In order to get at least some of them, it is enough to include in your diet, for example, fish oil. Many people remember its unpleasant taste from childhood, however, it is the 21st century in the courtyard and can be used in the form of capsules. Fish oil is rich in omega-3 acids, which improve heart function, strengthen the immune system, and stimulate hair growth. They also help keep your skin looking fresh.
Strain your muscles
Rest is undoubtedly useful for the body,and for the nervous system, but do not forget that exercise and exercise play an important role in the process of maintaining health. Exercise, for example, the same running or training with dumbbells helps to maintain hormonal balance, as well as help keep the body fit, strong and healthy.
The rise of various heavy objects in the right proportions and under the supervision of a specialist can help to improve the quality of the skin, making it elastic and resilient. In addition, the presence of healthy natural muscle mass will tell you that you maintain the optimal level of nutrients that your body needs, as well as keep you young for a long time.
Physical exercises performed in an optimal rhythm for each person will not only allow you to look fresh and young for many years. They will also help to normalize blood pressure, eliminate stress and maintain vigor of the body and mind on a daily basis.

Related news