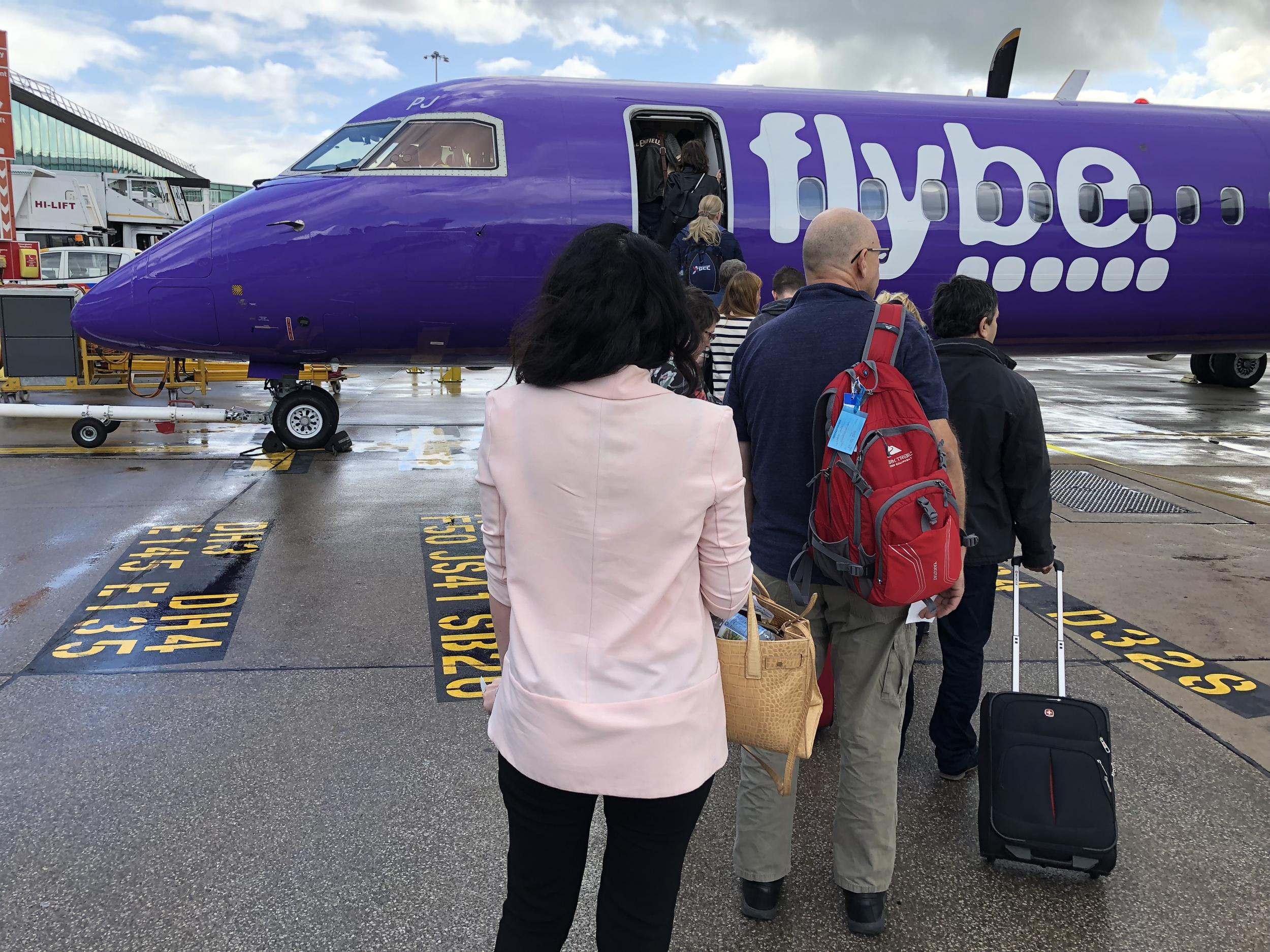 Stories about people who had to live at the airport
Canceled flight? No problem. Everything can be much worse - here are stories about people who have been stuck at the airport for several weeks or months.
Airports are a place of transience. People arrive in streams and depart throughout the day, usually not staying longer than a few hours before heading off to their next destination. Of course, traveling is not always that easy. Sometimes difficulties arise, flights are delayed, and transplants are forced to wait all night.
Even the most experienced travelers can not predict whether they will stay at the airport overnight or not. However, sometimes circumstances that are beyond our control defy expectations. For Robert Rose, producer and host of Raw Travel TV, the 24-hour delay at Ghana's airport turned into the worst nightmare of his life.
"I visited more than 70 countries, and this happened to me for the first time," he says."We were stuck at Accra airport (Ghana) without air conditioning, food, water and information."
Mechanical problems with the plane forced Rose and his crew to leave the board just before take-off, and what should have been a short-term delay turned into a 24-hour wait at the airport.
"A few hours later ... some passengers started shouting, others - throwing things, almost a riot broke out," he recalls. "In the end, a passenger from Australia decided to buy food for other people, because South African Airlines did not provide food."
And although hardly anyone would like to face a similar situation in their lives, 24 hours at the airport seem trivial compared to stories about delays, which have turned into something much more. There are many people who, by coincidence of circumstances or voluntarily, have lived at airports for weeks, months, and even years. Below you will find five stories about people who have been stuck at airports for a long time, and some tips on what to do if you find yourself in a similar situation.
Activists and asylum seekers
Whether they are refugees leaving their home countries or activists who are prohibited from returning to their homeland, the most common cause of long delays at the airport seems to be politics.
In 2009, scientist and human rights activist Feng Zhenghu lived at Narita International Airport in Tokyo for three months after he was refused eight times to return to his home country, China. He openly criticized government officials for violating civil rights, which is why he fell out of favor.
And although Zhenghu had a Japanese visa, he decided not to enter the country, remaining in the airport immigration zone as a form of protest. He told the Associated Press that he "has no reason to stay in Japan," and that he wants to return home.
In 2010, Zhenghu was finally allowed to return to China, where, according to some data, he was under the supervision of the Shanghai authorities for over a year. In 2012, he was placed under house arrest. His apartment was guarded by the police. For interrogations he traveled with the escort.
A search on the #FengZhenghu hashtag on Twitter shows that the most recent mention of Zhenghu dates back to November 2017, when Patrick Poon, an Amnesty International researcher in China, said that the activist was arrested by the police and his house was raided, resulting in a computer and mobile telephone, among other things.
Another disturbing story is about Mohammed Al-Bahish, a Palestinian refugee who was stuck at Almaty International Airport in Kazakhstan without a visa.For more than five months, the 26-year-old (at that time) young man lived at the airport in a small room measuring 2x3 meters, he was allowed to move only when accompanied by security services. The BBC reported that Al-Bakhish was in Kazakhstan to marry his girlfriend, whom he met while working as an interior designer in Dubai, but his documents for entering the country were missing, and the visas to Kazakhstan and the UAE were expired.
He flew to Turkey hoping to extend the Kazakh visa, but he was detained at the border in Istanbul due to the absence of a valid visa and sent back to Almaty. There he was again deported due to the lack of a valid visa and sent back to Istanbul. He rushed back and forth between the two cities four times.
Since Al-Bakhish was in a "sterile zone" designed for travelers and airport employees during his indefinite delay, without access to duty-free shops or cafes, he ate products provided by the national airline of Kazakhstan.
"Throughout June, I ate beef and mushroom beef stroganoff," he said in an interview with the BBC."I don't think I'll ever want beef again in my life."
In the end, Al-Bakhish was allowed to enter Finland, where he stayed, being separated from his girlfriend, who at the time was expecting a child from him. There is nothing audible about how Al-Bakhish lives now, since 2013.
Fighter for truth
Tetsuya Abo may or may not belong to the above section, so we just put it here. Little information is available about him, but in 2015, a 36-year-old (at that time) Japanese blogger and freelancer decided to settle at Moscow's Sheremetyevo Airport in the hope of obtaining Russian citizenship.
He claimed that he was a journalist and was seeking asylum: "It has become impossible to tell the truth in Japan. In America, the same situation. Those who tell the truth, lose their jobs, feel pressure. In Japan, as in the United States, people feel that they are being told lies. "
Bankrupt
A former British jockey named Gary Peter Austin, who was 52 years old at the time, stayed at Ninoy Aquino Manila International Airport in the Philippines. The reason is quite simple: he ran out of money.
According to The Philippine Star, Austin arrived in Manila as a tourist on November 29, 2012 and was stuck there when his travel agency canceled its flight to Kuwait on December 19.In January 2013, the Manila Standard edition reported that Austin was able to fly home to England thanks to the generosity of a Dutch chef / entrepreneur who lived in Manila at the time.
Another interesting fact: Austin, apparently, promised to financially support one of the airport cleaners and her ten-year-old son as a token of gratitude for telling his story to journalists.
And also because, according to Standard, she "captivated him with her smile and somehow lessened the grief." So romantic!
Abandoned
Romance, in all likelihood, was what forced Heinz Muller, a 46-year-old former pilot, to fly out of Germany to Brazil in 2009. Unfortunately, the girl he met on the Internet threw him, and therefore he ran out of money, and then AON decided to heal his wounds for an indefinite period at Viracopos International Airport in Campinas - not far from the place where his ex lived.
After 13 days, he was taken to hospital by the authorities to undergo a psychological test. He finally left the country on February 5, 2010, according to The Seattle Times.
Soon after, another man from Germany flew to Brazil to meet with a woman he met on the Internet (what the hell?) And could not fly home after his heart was broken.Klaus Gutschmidt, who at that time was 50 years old, lived at Grandi-Natal International Airport for more than a month, after which his friends and family members chipped in to buy him a return ticket for February 16. (We could not find any messages about whether he really flew home on this flight.)
Gutschmidt's relationship with the Brazilian woman lasted only a week before ending with a break. After that, he went in search of the hotel. He was robbed, leaving him in a quandary without money and things. Some people are ready for anything for love.
What if you are stuck at the airport? Here are some survival tips.
Most travelers are unlikely to ever encounter a situation where they have to spend days or months at the airport. However, delayed or canceled flights are common and inconvenient for those who travel frequently. In some cases, these recent changes in plans create a domino effect and are expensive.
As for Rose (remember him?), It was his sense of humor and the ability to easily make friends that made him a 24-hour delay tolerant.Stuck in Ghana, he met travelers who were in the same situation as he, and even interviewed them, recording on the iPhone. This helped brighten up a long wait.
"It seemed that we all took turns in despair and calmed each other," he says. - I still keep in touch with some people from that flight. A few months later, we went to Haiti to shoot an episode with a guy who was one of those travelers stuck at the airport, so maybe it was not by chance. "
Mike Pletz, an experienced traveler and travel blogger, says that he once spent a night at Narita International Airport - where activist Feng Zhenghu settled down - after an emergency landing. "It was a busy season, and all nearby hotels were booked, and most of the passengers had to spend the night in a closed airport," he says. "The guards and some of the airport staff stayed with us, providing us with bedding and snacks."
If you are stuck at the airport for more than a few hours, there are things you need to know about how to make your circumstances bearable.Pletz advises to immediately start looking for a hotel instead of waiting for the airline to solve problems with your flight. If you can't find where to stay, try to stay flexible and go with the flow.
Travelers who spend too much time at the airport should take steps to protect their immune system. At airports, people arrive and depart throughout the day, suffering germs and diseases. It is important to do everything possible not to get infected with a virus.
"Wash your hands or get a hand sanitizer if soap and water are not available," advises Robin Mayfield, MD, and a doctor from CareWell Urgent Care in Boston. "Do not touch dubious things and avoid touching your face, especially if you use poles or handrails that may be infected with viruses."
In addition, Mayfield stresses the importance of maintaining hydration, since dehydration weakens the immune system.
According to Shay Bredwold, an experienced traveler and owner of the Odyssean Travel travel agency, if you didn't plan for a long delay at the airport, you can get compensation for the inconvenience.
"If you ask for help to solve your problems, you can get a voucher for food or any other means at the airport," she says. - Keep records of their expenses and activities; This may come in handy on your next trip. "
And finally, the most important thing: if your trip suddenly went wrong, try to remain calm and treat the airline staff with dignity and respect. If you find it difficult to control yourself, re-read the aforementioned stories about travelers who had to stay at airports for several months in a row, and thank your good fortune for having to stay only a few hours.

Related news