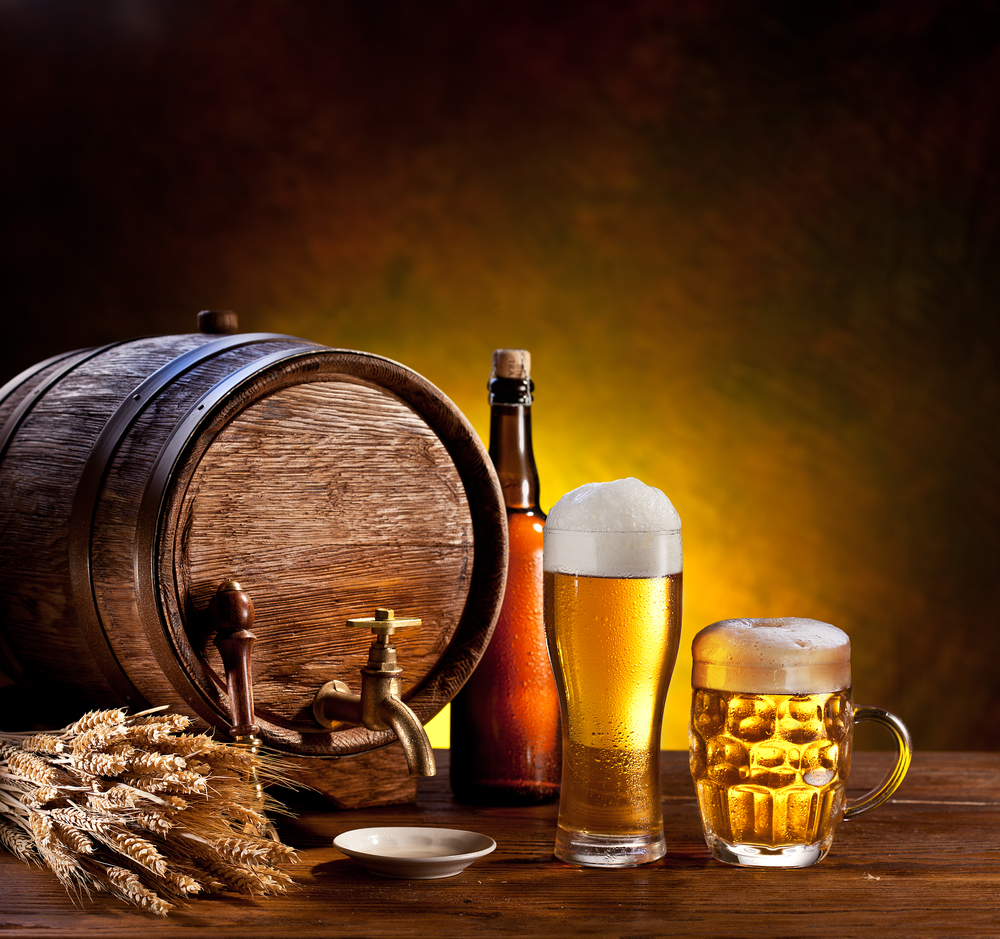 The man in the stomach began to produce beer
For the 61-year-old man from Texas, the phrase "beer belly" acquired a literal meaning after beer began to boil in his stomach.
As it turned out, the American suffers from a rare disease, because of which he can suddenly get drunk.
Specialists Barbara Cordell (Barabara Cordell) and Justin McCarthy (Justin McCarthy) talked about how a man was hospitalized because of severe dizziness.
The nurses conducted tests and found that his alcohol concentration in the blood was 0.37 percent. However, the man assured the staff that did not drink alcoholic beverages, which was confirmed by his wife.
The doctors decided to isolate the patient and closely monitor him during the day. During the day, he ate food rich in carbohydrates, and experts periodically checked his blood for the presence of alcohol. At one point, the alcohol level rose to 0.12 percent.
As it turned out, in his digestive tract was an excess of brewer's yeast.In other words, the man in the stomach had his own "brewery".
The patient was infected with fungi of the species Saccharomyces cerevisiae, or in other words baker's yeast. When he consumed foods high in starch, such as baked goods, pasta, and even carbonated drinks, the yeast turned sugar into ethanol and the man got drunk.
Doctors reported the first case of "self-brewing syndrome". Similar cases, albeit few, were recorded in the medical literature under various names. However, this does not mean that yeast is dangerous for your health.
Brewer's yeast is present in many products, including bread, wine, and of course beer. They usually do not cause any harm, and leave through the digestive tract.
But in some cases, the infection occurred after taking antibiotics that kill bacteria and promote the growth of fungi or after a disease that suppresses the immune system.
Some people even take brewer's yeast as an additive. They contain proteins, a complex of vitamins of group B, folic acid, vitamin РР, minerals, including calcium, iron, phosphorus, potassium, sodium, zinc, copper, manganese, selenium, chromium and amino acids.
They are most often taken to improve metabolism, with a lack of vitamins of group B, strengthen the immune system, improve the condition of hair, nails and skin, during physical and mental stress.
Contraindications for their use are individual intolerance to brewer's yeast, allergies, kidney disease, pregnancy and breastfeeding.
Related news