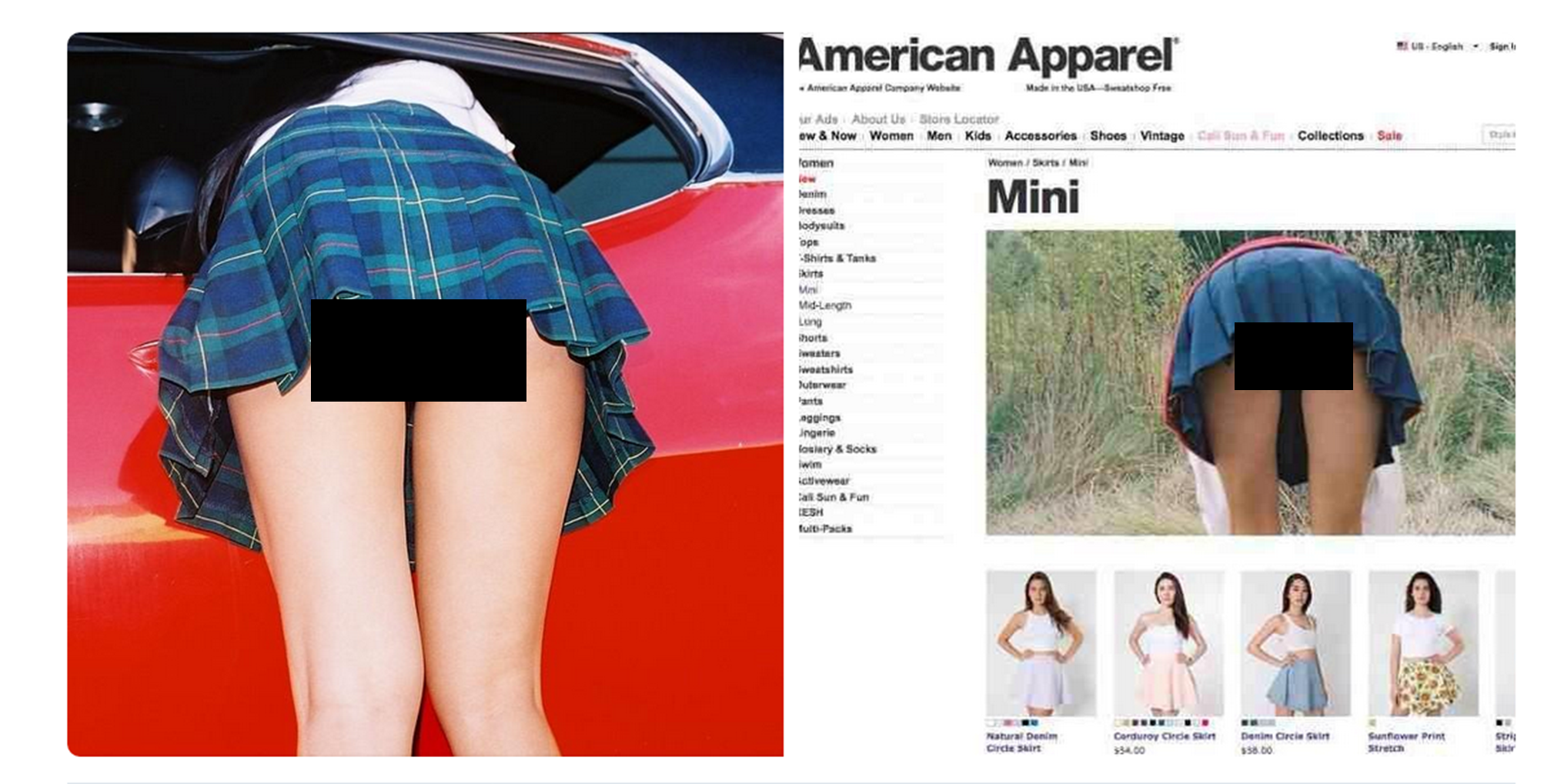 The most scandalous advertising American Apparel
Advertising is known to be the engine of commerce. But it seems that the popular manufacturer of casual clothes American Apparel was moving in a completely different direction - the company, whose first store opened more than ten years ago, recently announced the launch of a bankruptcy procedure.
American Apparel has always been distinguished by provocative advertising campaigns and filming for catalogs that were regularly criticized, repeatedly banned and became the subject of legal proceedings and accusations of sexism.
1. This ad seems to mimic the selfie of the founder and main ideologist of the company, Dov Charney, in bed with the model.
2. "Made in Bangladesh". No, not jeans - model. This ad in 2014, with the participation of an employee of a company born in Bangladesh who moved to California with her parents at the age of 4, was intended to draw attention to the company's equal HR policy.

Related news