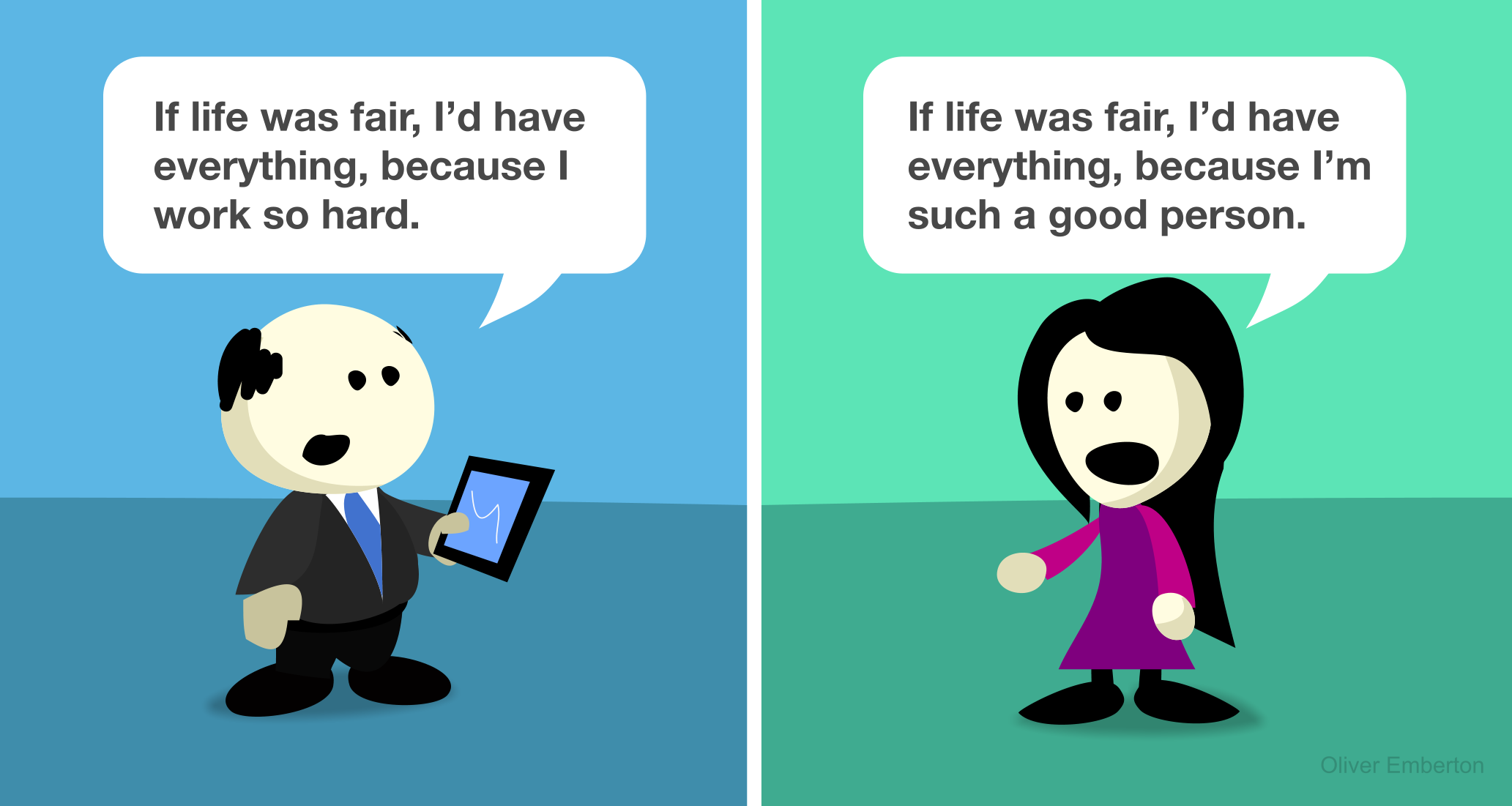 The world is not as terrible as you think.
If you believe the leading media in the United States is now a general panic. We are told that people are afraid of everything and new dark times are coming. But in reality, nothing terrible happens. Everything will be fine.
The world is not as terrible as you think. Just your brain is predisposed to make you see everything in a much worse light than it really is. Life may be imperfect, but now it is better than it ever was before.
1. Tricks of the media make your brain to perceive events worse than they really are
There is a psychological explanation for why you think our world is so gloomy. When we watch or read the news, our brain does not fully understand that we see a mounted picture. He believes that the real world consists of all the terrible events that we see every day in the news.
This phenomenon is called the "world hostility syndrome". This concept was first introduced in the 1990s.George Gerbner, a man who studied this problem, noted that the average child, before he was 12 years old, has time to see on television about 8000 murders. When we see such a huge amount of violence, we begin to believe that in real life it is the norm. We see terrorist attacks in France, drug cartels in Mexico or crimes of racial hatred in the USA — and our brain reacts as if all these events are happening right under our windows.
This affects how we perceive the world. Research results show that people who often see violence on television are more likely to show aggression in real life. In turn, those who constantly watch the news, fear crime more than people who do not. We live in fear of our neighbors, because we believe that the news shows us real life, but the reality is much brighter than we think.
2. We live in the most peaceful time in history.
Despite all the terrorist bombings and police brutality shown in the news, there have not been any safer times in world history than now.
Our early history was incredibly cruel. Genocides and mass wars were once considered everyday occurrences. According to statistics based on archaeological evidence, in the days of early civilization, about 15 percent of all lives ended in murder.
Over time, the situation began to improve. To date, the kill rate in the world is much lower than it was before. In some countries, these changes are simply amazing. In Italy, for example, the murder rate today is only about 1.4 percent of the number of murder committed in the 1400s.
Genocide as a concept gradually disappears. Those horrors, which creates ISIS, seem only small specks in comparison with what happened in the past. At the beginning of human history, genocide was so commonplace that even World War II looks like a peaceful, tolerant time. In general, the number of victims of massacres is steadily declining - and it has never been as low as today.
3. Today, people are more equal than ever before.
Respect for human rights is also much higher now.You can even safely say that it is at a historical maximum. For the first time in history, there is not a single country in the world where slavery would be legalized. Racial tolerance is also at an all-time high. There are currently far fewer countries with laws that discriminate against minorities than they did before.
Women today have more rights than ever. At present, they account for 40 percent of the working population, and they receive a fair salary for their work. Of course, there is nothing perfect in the world. Women still continue to give in to their male colleagues: among the world leaders, women are extremely rare. But the situation is changing for the better with great speed; trends show that this will continue.
4. Men treat women better than before.
We hear a lot of stories about rape on campuses and violent sexual crimes, but they are now much less common than before. More recently, in the early 1990s, 1600 out of 100 thousand women became victims of sexual violence.Today, their number has declined by about eight times. This is a huge step forward, given such a short period of time.
Men began to treat their wives and girls better; now the number of cases of domestic violence is only one third of what it was twenty years ago. The attitude of women towards men has also improved. Today there are far fewer women who encroach on their husbands.
5. Children are safer
Today, many parents worry about the safety of their children. We have brought ourselves to such a state of fear that makes us think that pedophiles and kidnappers are hiding around every corner. But it is not. In fact, children are now safer than before. The crime rate in the world has dropped significantly, and, in particular, the number of attacks on children has decreased. Now only one child out of 1.5 million is abducted, and only 3.1 percent of these abductions are committed by strangers.
The situation is similar at home: children are less likely to be abused by their parents. Physical and sexual abuse of children is at an all-time low.
6There are many more entrepreneurs in America
We think that companies like "Walmart" should have crushed all small businesses in the United States, but today there is a surprising trend: in fact, there are more independent entrepreneurs in the United States than ever before.
It seems that this is a bit counterintuitive. We see that the streets are cluttering up all the same huge buildings of shops and supermarkets, so how did it become possible that more and more people open their own companies?
The answer is simple: the Internet. Now that people can work on the Internet, they have more opportunities to start their own business. Now, to open our own company, we do not need capital to buy a building or inventory, we can simply create a website and give it a chance. This means that more and more people are working at home. They choose for themselves the load and working time.
7. Became more democracy
Now many people are complaining about problems with democracy, but the fact that they are complaining is in fact a great achievement. This means that they can safely express their opinions about political processes, unlike in previous times.
The number of democratic countries is growing in the world, and politics in these countries is becoming more and more democratic, and elections are transparent. It is believed that two thirds of all countries in the world are currently holding absolutely free and fair democratic elections.
Even the few countries with authoritarian regimes that still remain in the world (such as China, for example) have become much freer than in the past. The political situation in China today has made an incredible leap forward, compared with the times of Stalin and Mao Zedong.
8. Today, there are far fewer people living below the poverty line than before.
Today there are 702 million poor people living on average $ 1.25 per day in the world. They constitute 9.6% of the world population. This figure may seem terrible, but compare it with the year 1820, when 94 percent of the world's inhabitants lived in extreme poverty.
The number of poor is steadily and consistently declining, and is currently at the lowest level in history. The World Bank believes that extreme poverty can be completely eliminated during our lifetime.
This does not mean that the problem has disappeared.Getting out of extreme poverty is no guarantee that people will live a comfortable life. But this means that there are now far fewer hungry people than ever before. And all the forecasts suggest that the situation will only improve.
9. Bad events have a greater impact on your mind.
But, if the world is so excellent, why don't we understand it? Are all the media guilty for not giving us stories about beautiful flowers and cute puppies?
Not certainly in that way. Even if good and bad events are equally present in news releases, you still pay more attention to the latter. This is called the "positive-negative asymmetry effect," and it seems that this aspect of human psychology exists only so that we feel unhappy.
Our brain is designed to keep us from getting bad impressions of ourselves. He pays more attention to bad news, because he wants to make sure that we ourselves are more inclined to good. This strengthens our self-esteem and does not allow us to develop self-hatred, but there is also a side effect: we spend most of our mentalenergy perception of terrible things.
10. Our brain always thinks that this or that situation only gets worse.
Despite the fact that we are more responsive to negative events, memories of the bad begin to fade over time. And this leads to the effect called "declinism" - you think that during your youth everything was better.
Most adults remember best what happened to them between the ages of 10 and 30. But even these memories are not entirely accurate. We tend to forget all the bad things that once upset us greatly, but keep positive memories in our memory.
As a result, we feel nostalgia for the filtered past. We remember a lot of good things, but we forget that most of the time we spent on getting angry at the bad.
We remember only the bad events that have happened to us recently, so almost all people tend to think that life is constantly deteriorating. However, it is not. And even if the fears of some people come true, and something changes for the worse, we have every reason to believe that this is just a small setback to a better world.
Related news