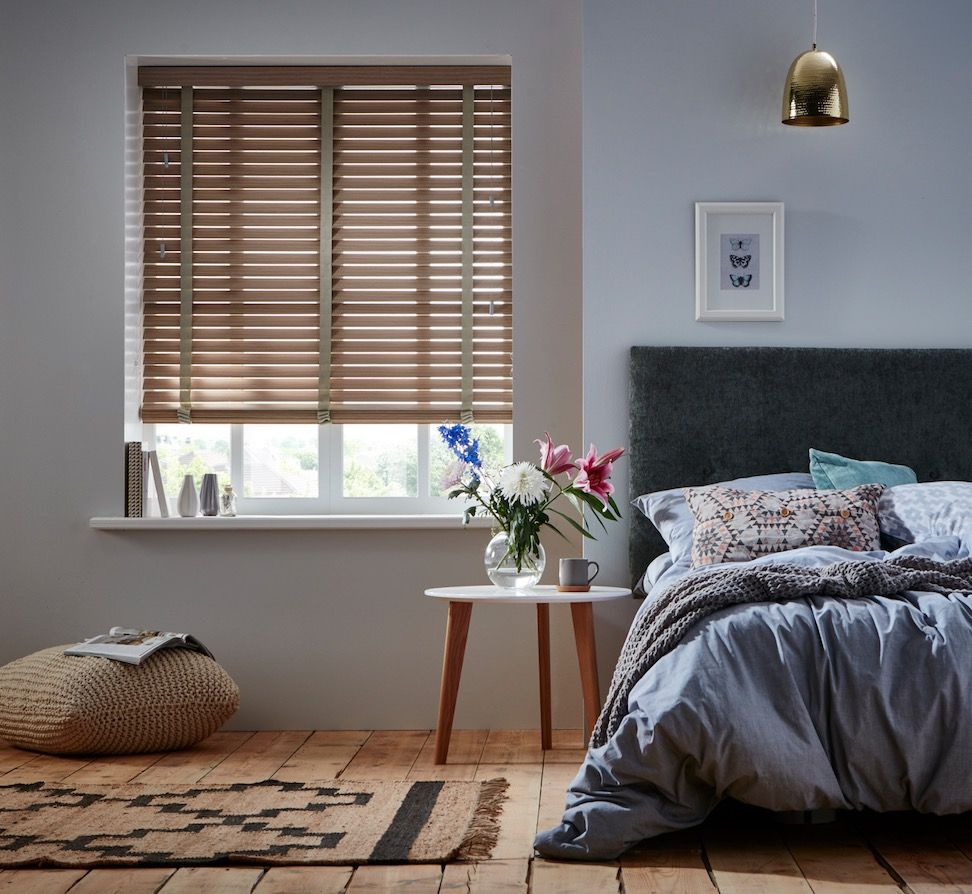 Anastasia Sergeeva
09.08.2016
What to look for when choosing blinds for windows?
When choosing blinds, curtains, first of all you should be concerned about the quality of their assembly, which determines how long they will serve you. Pay attention to how easy and smooth the chain of control moves, whether you make great efforts for this, whether it is stuck anywhere. Discard mechanisms that contain too thin, unreliable components and may not withstand multiple loads. And then read how to choose blinds in appearance and material.
Types of blinds
There are six main types of blinds, curtains, each of which has its own advantages.
This is the most popular type, the slats of which are parallel to the floor surface. Suitable for any room and fit well in almost any interior. Their advantage lies in the compactness - horizontal blinds can be fixed both on the wall and on the window, as well as between window frames, as a result of which there will be free space on the window sill.
If you are concerned about how to choose blinds on plastic windows, for example, on the roof, then attic horizontal blinds that do not sag are your choice. By the same principle, protective roller blinds or roller shutters are also produced.
Vertical blinds look favorably on long windows and in rooms with high ceilings. In this case, their lamellae, in contrast to the horizontal ones, are perpendicular to the floor. They are good in that they can be adapted to the arched openings. Their length can also vary: to the window sill, to the floor, etc. The cost of these curtains will be slightly lower than the horizontal ones.
Rolled blinds roll up from bottom to top and roll into a roll, and before that they are a piece of solid and dense fabric. They are also called rolshtor. They should be used when you want to experiment with the design and choose a pattern, drawing or photo that is not properly represented in other forms.
You do not know how to choose blinds for plastic windows by the form - choose a cassette. Created specifically for modern glass packs, so the color of the lamellae and the box where they roll up can be easily matched to the color of the windows.They are superior to other types of reliability, as they do not allow the lamellae to sag and deteriorate.
These blinds are different from the usual horizontal or cassette in that they are built right into the glass, and therefore do not require care, maintain a presentable look longer and do not make noise from drafts, although they are expensive for customers.
Pleated blinds are curtains of corrugated material that is folded with an accordion to the base. If the material used is not paper, then such curtains can even be washed, but they can also be folded from the bottom up.
How to choose blinds on the material
Today blinds, curtains, mostly made from metal, fabric, wood and plastic. When thinking about how to choose blinds for plastic windows, be sure to take this parameter into account: for example, plastic curtains are the easiest to clean, and this material also tolerates deformations and various odors very well.
But with fabric curtains will be more problems. Even despite the fact that in their production they use a special tool that prevents the electrification of the fabric and the accumulation of dirt and dust, rather quickly the polyester shutters get dirty, and it is very easy to absorb moisture.
Jacquard on such curtains looks very beautiful, but they should be cleaned by resorting to dry-cleaning, after several procedures of which it can still deteriorate.
Easy to use and environmentally friendly wood, but the cost of this material will be much higher than all the others.
Metal curtains behave well, which are durable, durable in color and almost do not fade in the sun, but not all will be pleased with their roar during the draft.
What else to pay attention
It is better to leave the size calculation to an experienced specialist, especially since their measurement and installation are usually made free of charge, but there are several things that you need to think about beforehand when planning a purchase.
If you decide to choose the option with vertical slats, then note that the distance between them and the floor should be at least five centimeters. And, of course, do not forget to determine the direction in which they will unfold.
Fasten blinds, curtains can overlap, right on the wall, but then they block the window opening, as they have to go beyond the window border by fifteen centimeters.Although this method of attachment will leave the sill free.
Hang such curtains inside the opening - then their slats will leave almost nothing from the window sill, but at the same time the room itself will seem larger. To the length of the vertical blinds, curtains fit well into the window opening, they must be a centimeter two shorter than the height of the opening.
And if you still want to take measurements yourself - the following video will help you with this:
Take it to yourself, tell your friends!
Read also on our website:
How to stylishly and functionally beat the high ceilings in the apartment?
Often in ads for the sale of the home owners emphasize that the apartment has high ceilings. Not everyone thinks this is a plus: such rooms are not always large, and they also heat up poorly ... Therefore, we decided to show why a high ceiling is really an advantage, and how it can save space in a room.
How to store shoes without sacrificing the space and beauty of the interior
Storing shoes is a real problem for many families with children and for single fashionistas who keep dozens of shoes, shoes and sneakers at home.But where and how to store shoes, so it was comfortable, looked beautiful and did not take up too much space in the house? Look for the best and creative ideas in our article.
Best ideas for keeping stuff in the house.
Even regular cleaning will not bring a sense of order, if you constantly lose important little things and forget where you put this or that thing. But there are ways with the help of which small household items can be properly organized, and always remember that where it lies. Look for the best ideas for home and storage with us!
Ideas budget country furniture that will decorate your site
To equip and refresh your beloved cottage, you absolutely do not need to spend a lot of money, because the most original and cute country furniture is furniture made with your own hands! And you can make it only from cheap materials and old things. The most interesting ideas of furniture to the country we have collected in this article.
How to make a completely natural air freshener with your own hands
Many are cautious about store fresheners: is it really worth getting rid of unpleasant odors to spray chemicals in a house where there are small children, personal belongings,products? But you can always make an air freshener with your own hands from natural ingredients - and we know how!
Interesting ideas on how to use wallpaper remnants
Few who manage to repair all the purchased wallpaper during the repair: one way or another, they leave only small sections, or even whole rolls. And more often then they lie idle for years, and with their help, you can further transform the interior. How to use the remnants of wallpaper in the design of the apartment - find out below.
Unusual hanging chairs for home and garden
The unusual hanging chair helps to add individuality to the interior and creates a friendly atmosphere in the home. Even the most demanding customers will not be able to resist the original design of such furniture! Let's see how these fancy chairs can fit into a house or garden.
How to correctly arrange the furniture in the living room?
Often the living room becomes the most important room in our home: it is here that we spend time in the evenings, relax after a working day, receive guests and spend holidays.What should be the arrangement of furniture in this room to be comfortable and cozy in it? The most practical advice is in this article.
How to decorate the kitchen with their own hands: ideas and workshops
How to decorate the kitchen - what interesting things can you do with your own hands to add variety to the decor of the room? Is it possible to transform the interior without serious repairs, what ideas will help to create something useful, beautiful and original at the same time?
How to learn to choose high-quality linens
Healthy sleep depends on bed linen. Among the variety of shapes, colors and patterns is very difficult to make the right choice. If design problems are unlikely to arise, then things are quite different with the material. How to choose bed linen and not make a mistake, read our article.
Home textiles as a pledge of comfort: choose curtains
Home textiles - why is it so important to choose the right one for the style of the room? How to combine curtains and curtains with the overall design of the room, with carpets, capes and bedspreads for furniture, what textures and colors of fabrics it is preferable to use - we will tell in this article.
Do-it-yourself curtains of beads: create a bewitching beauty!
The bead curtains fascinate many with their mysterious radiance and fancy patterns. They serve as an excellent decoration for windows and doorways, sometimes you can see these curtains even as a decor on the wall.
Related news